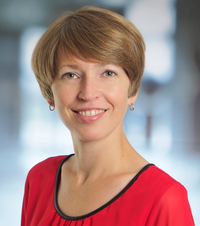 Fields of Work:

Supporting of young researchers
Scientific Fields of Work:

Young researchers
Lehrveranstaltungen am Institut für Soziologie
WS 06/07 und WS 07/08 Techniken des wissenschaftlichen Arbeitens und Geschichte der Soziologie
Publikationen
Häuser, Julia C. & Knott, Jana (Hrsg.): Promovieren mit Zukunft - Eine Frage der (richtigen) Kompetenzen. Mainzer Beiträge zur Hochschulentwicklung, Band 14, 2008.
Häuser, J. 2007: Familienpflege und Erwerbstätigkeit - Präsentation der Ergebnisse einer aktuellen Befragung von Unternehmen und Beschäftigten mit pflegebedürftigen Familienangehörigen, in: Tagungsdokumentation. Vereinbarkeit von Erwerbstätigkeit und Pflege, 2. November 2006, S. 17-23
Schneider, N. F./ Häuser, J./ Ruppenthal, S./ Stengel, St. 2006:Familienpflege und Erwerbsarbeit. Eine explorative Studie zur betrieblichen Unterstützung von Beschäftigten mit pflegebedürftigen Familienangehörigen. Kurzfassung der Ergebnisse und Handlungsempfehlungen. Hrsg.: MASFG RLP
Schneider, N.F./ Häuser, J./ Ruppenthal, S. 2006:Lippenbekenntnisse zur Work-Life-Balance? In: Personalwirtschaft, 1, S.26-29
Schneider, N. F./ Häuser, J./Ruppenthal, S. 2005:Und es lohnt sich wirklich! Familienfreundliche Maßnahmen in der betrieblichen Praxis: Gemeinsam handeln - gemeinsam profitieren. Hrsg.: MASFG RLP
Schneider, N. F./ Häuser, J./ Ruppenthal, S. 2005:Familienfreundliche Gestaltung der Erwerbsarbeit in Rheinland-Pfalz - Gegenwart und Zukunft. Kurzbericht zur Studie. Hrsg.: MASFG RLP
Vorträge
Familienpflege und Erwerbstätigkeit - Ergebnisse einer aktuellen Befragung von Unternehmen und Erwerbstätigen. (2.11.2006)
Was kennzeichnet gute Promotionsbetreuung? Anregungen aus Perspektive der Betreuenden. Impulsvortrag zum Netzwerkfrühstück der Koordinatoren/-innen von Graduiertenschulen und Graduiertenkollegs im Rahmen der Konferenz "Karrieren und Talente - Perspektiven für den wissenschaftlichen Nachwuchs" der Helmholtz Gemeinschaft in Berlin (19.05.2009)
"Gute" Betreuung - Eine Frage der richtigen Organisation, der persönlichen Umsetzung oder der Bewertungsmaßstäbe? Vortrag im Rahmen der Tagung "Wagnis Wissenschaft - Perspektiven der Promotionsförderung und Forschung", der Technischen Universität Dortmund (5.11.2008)
Zusammen mit Jana Knott: Betreuung von Promotionen an der Johannes Gutenberg-Universität. Betreuung, Betreuungskonzepte und Zufriedenheit aus Perspektive der Promovierenden und ihrer Betreuer im Rahmen des Kolloquiums des Zentrums für Bildungs- und Hochschulforschung der Universität Mainz (18.06.2008)