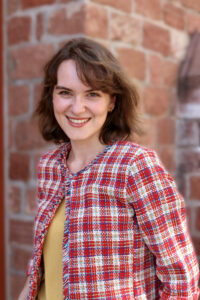 Who am I?
I am a PhD-candidate and lecturer at the Department of English and Linguistics at Johannes Gutenberg-Universität Mainz. I studied Communication Sciences and English Literature and Culture at the University of Mainz and the University of Edinburgh and obtained my M.A. in 2021. My PhD thesis centres around female identity and transgenerational storytelling in Scotland in the early 19th century.
My research interests include:
Romantic and Victorian literature
Gender studies
Narratology
National identity
Creative writing
What do I teach?
Currently, I am teaching a survey course on British history and culture.
What theses do I supervise?
I supervise theses with a focus on 19th century literature and culture and gender studies.