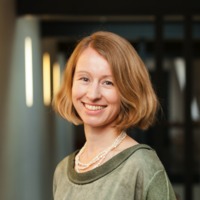 Monika Class is Junior Professor in English Literature and Culture and has specialized in the
18th and 19th centuries. She studied for her BA and MA (Magister Artium) at Otto-Friedrich
University of Bamberg. Her doctoral degree was supervised by Fiona Stafford at Balliol College,
University of Oxford, and awarded in 2009. Monika Class successfully applied for funding from
the European Council to conduct research at King's College London's Centre for the Humanities
and Health in 2010. After that she was a fixed-term lecturer and acted as co-convenor of the
MSc in Medical Humanities at KCL's English Department, before being elected as a Marie-Curie
Research Fellow at the Zukunftskolleg, University of Konstanz, in 2014. She joined JGU in 2016.
Monika Class ist Juniorprofessorin für englischer Literatur- und Kulturwissenschaft mit Schwerpunkt
18. und 19. Jahrhundert. Nach ihrem Studium an der Otto-Friedrich Universität Bamberg, promovierte
sie an der Fakultät für englische Literatur- und Sprachwissenschaft der Universität Oxford und
erhielt 2009 den Titel des "Doctor of Philosophy (D.Phil)". Ihre Doktormutter war Frau
Prof. Dr. Fiona Stafford. 2010 warb sie Drittmittel der EU für ihre Forschung am Zentrum
für Medical Humanities am King's College London ein. Dort übernahm sie die stellvertretende Leitung
für den Masterstudiengang Medical Humanities bevor sie 2014 ihre Forschung als Marie Curie
Research Fellow des Zukunftskollegs der Universität Konstanz fortsetzte. 2016 erhielt sie den Ruf an
die JGU.