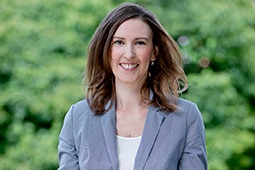 Who am I?
I am a PhD-candidate and lecturer at the Department of English Literature and Culture at Johannes Gutenberg-Universität Mainz. I earned my M.Ed. in English and French at the University of Mainz.
My research concentrates on female-authored poetry from the mid- to late-Victorian period and my PhD project focuses on the poetic representation of maternity, female bodies, reproduction and birth.
My research interests include:
Literature of the nineteenth century
Poetry and poetic form(s)
Science and literature
Literary representations of bodies and materiality
Fin de siècle writing
What do I teach?
Apart from introductory courses, my teaching focuses on poetry and poetic forms as well as the literature of the long nineteenth century, including but not limited to women's writing, Gothic literature, children's literature, literary representations of gender and literary utopias.
What theses do I supervise?
I supervise B.A. and B.Ed. theses, especially those with a thematic link to the nineteenth century.