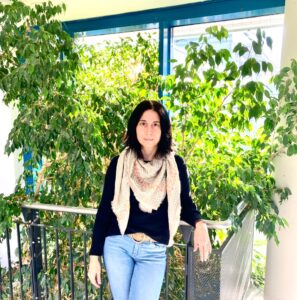 Carola Bruch-Erfurth is a qualified teacher of English and German with several years of teaching experience at secondary schools (G8-Gymnasium, G9-Gymnasium, IGS).
She received her first state examination at the University of Mainz. During this time, she also spent a year in Chester, Cheshire (GB) as a teaching assistant for foreign languages. In 2010 she successfully completed her two-year teacher traineeship in Trier at the Friedrich Spee-Gymnasium with the secondary state examination for secondary schools and has since been teaching English and German at the IGS Kurt Schumacher in Ingelheim. There she is responsible for the realization of the annual TOEFL® ITP Test for year 12 as well as the German American Partnership Program (GAPP) and the German American student exchange between the IGS Kurt Schumacher and the Station Camp High School in Gallatin, Tennessee (USA) for years 10 and 11.
Furthermore, she examined and evaluated English school textbooks for the Department of Education RLP and worked as a supervisor for student interns (Vertiefendes Praktikum) of German at the Staatliches Studienseminar für das Lehramt an Gymnasien in Bad Kreuznach.