Univ.-Prof. Dr. Anja Müller-Wood studierte und lehrte zunächst an der Philipps-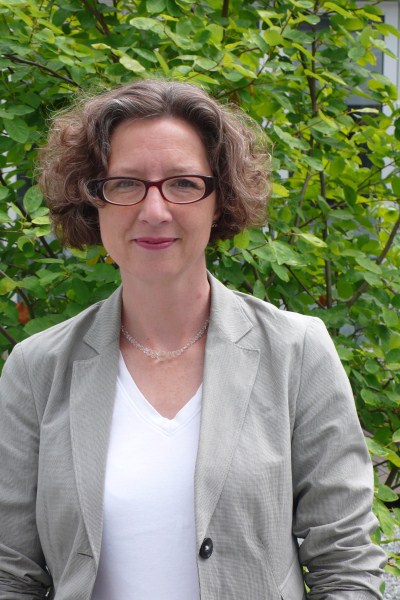 Universität Marburg und der Universität Trier, bevor sie 2003 zur Professorin für anglophone Kulturen an der Johannes Gutenberg-Universität Mainz ernannt wurde. Ihre Forschungsschwerpunkte liegen in der englischen Literatur und Kultur der frühen Neuzeit (insbesondere das elisabethanische und jakobäische Drama und Theater) und der anglophonen Literatur des zwanzigsten Jahrhunderts und der Gegenwart (Angela Carter, Jim Crace, Michael Frayn, Kazuo Ishiguro, Sarah Kane, Doris Lessing, Ian McEwan, Sylvia Plath).
Sie ist Verfasserin der Monographien Angela Carter: Identity Constructed/Deconstructed (1997) und The Theatre of Civilized Excess: New Perspectives on Jacobean Tragedy (2007) sowie Mitherausgeberin zweier Aufsatzbände zu literaturdidaktischen Themen. Zu ihren weiteren Interessensgebieten gehören die Literatur- und Kulturtheorie und die Textanalyse an der Schnittstelle von Literaturwissenschaft und Linguistik (Narratologie, Rhetorik, Stilistik).
In ihren zahlreichen Aufsätzen behandelt Müller-Wood aus der Perspektive einer kritisch-pragmatischen Kultur- und Literaturwissenschaft Themen wie:
Gewalt in Drama und Prosa der frühen Neuzeit und der anglophonen Gegenwartsliteratur
Geschlecht, Gewalt und Identität
Erinnerung, Geschichte und Historiographie
Emotion, Imagination und Körperlichkeit
Metarepresentation in Drama und Prosa
Ihr augenblickliches Forschungsinteresse gilt der Anwendung der Erkenntnisse der Evolutionspsychologie auf das Studium der Literatur, mit besonderem Augenmerk auf die wirkungsästhetischen Aspekte literarischer Kommunikationsakte.
Frau Professor Müller-Wood ist Vertrauensdozentin der Studienstiftung des Deutschen Volkes.