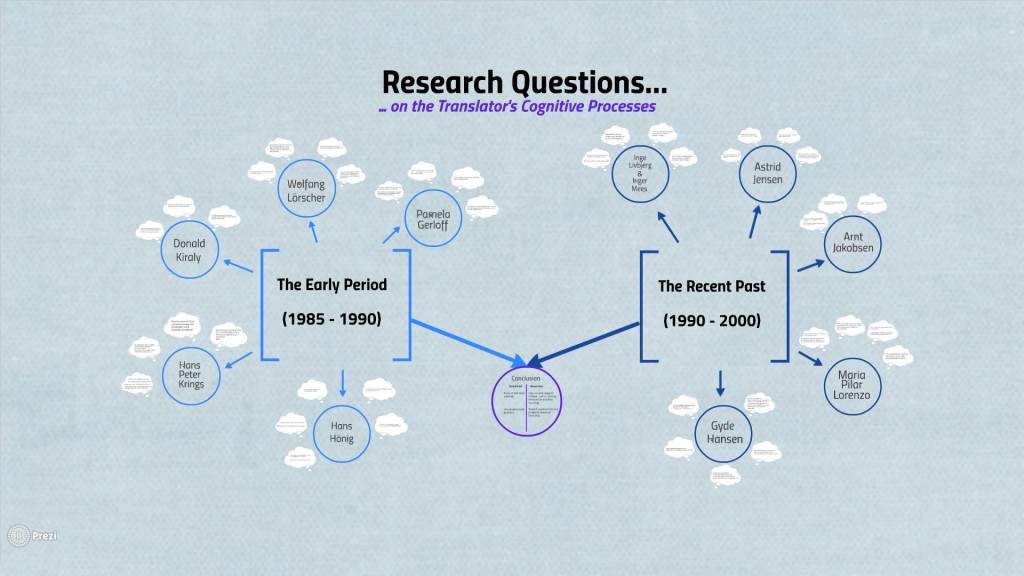 Summary
This section deals with the development of research questions throughout the various stages of translation process research, with a focus on a select few important researchers and their particular research questions concerning the translation process.
During the early period of translation process research (1985 - 1990) all of the very few translation process researchers of the time focused on general research questions of a broad scope. They set out to investigate the processes occurring in the 'translator's black box', a concept that had not been previously explored. The preferred research method at the time was think-aloud protocols.
The second stage of translation process research took place in the recent past (1990 - 2000) and was marked by a turn in the way of how translation processes can be analysed. Instead of focussing on the process as a whole, the researchers conducted more in-depth analyses of specific aspects of the translation process. Research methods such as Translog, retrospection and video recordings superseded think-aloud protocols.
Group members: Simona Hildebrand, Julia Leifmann, Onja Paulsen, Jasmine Pink, Maartje Pouwe