Doctoral Candidate and Research Assistant in New Testament Studies (Prof. Zimmermann)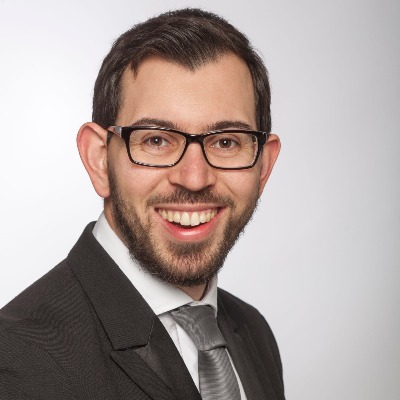 Biography
1993: born in Carinthia, Austria; married.
2012: Abitur in Frankfurt on the Main
2012 – 2019: Study of Protestant Theology in Marburg

2013 – 2019: Student Assistant as Greek Tutor
2017 – 2019: Scholarship holder of the "Deutschlandstipendium"

2019 – present: Doctoral candidate and research assistant at Mainz University, Department 01, Protestant Faculty, New Testament. First Supervisor: Prof. Dr. Ruben Zimmermann. Second Supervisor: Prof. Dr. Esther Kobel
Main research interests: Dissertation project
Gospel of John
Theology of Creation in Early Judaism and Early Christianity
DFG-project framework "Creation in the Gospel of John" (https://gepris.dfg.de/): "Jesus as Creator in the Gospel of John. Sources of johannine Creation Motifs"
Other Research interests
Ethics in the New Testament
Ethics in the Johannine Letters
Second John
Memberships
Society of Biblical Literature (SBL)
European Association of Biblical Studies (EABS)
Arbeitsgemeinschaft neutestamentlicher Assistenten und Assistentinnen (AG-Ass)
Publications (selected)
with Ruben Zimmermann: "Creatio Continua in the Fourth Gospel: Motifs of Creation in John 5–6,"  in: Signs and Discourses in John 5 and 6, Jörg Frey and Craig R. Koester, eds., WUNT (Tübingen: Mohr Siebeck, forthcoming 2021), 87–116.
Ethik im Zweiten Johannesbrief, in: Ruben Zimmermann, ed., Ethik des Neuen Testaments (Mohr Siebeck, UTB, forthcoming).