New Testament Studies II
Professor
Phone: +49 6131 39 22747
Email: esther.kobel@uni-mainz.de
Office hours
14:00 - 15:00
Im WS 20/21 finden die Sprechstunden über MS Teams statt. Bitte melden Sie sich vorgängig per Email an.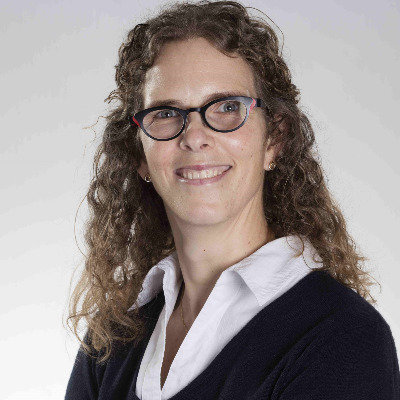 Biographie
verheiratet / 4 Kinder


---

Seit 2020 Professorin für Neues Testament, JGU Mainz
2018-2020 Assistentin Postdoc am Lehrstuhl für Neues Testament, Universität Basel
2018 Habilitation für das Fach Neues Testament, Universität Basel
2016-2018 Marie Heim-Vögtlin Beitrag (Schweizerischer Nationalfonds, SNF), Universität Basel
2011-2016 Assistentin Postdoc am Lehrstuhl für Neues Testament, Universität Basel
2010 Promotion, Universität Basel
2008-2011 Doktorandin im SNF-Forschungsprojekt "Tischgemeinschaften. Orte religiöser Praxis und Identität im Judentum zur Zeit des zweiten Tempels und im frühen Christentum", Universität Basel
2007-2008 Visiting graduate student researcher  an der University of Ottawa, Kanada (SNF und Förderpreis für wissenschaftliche Exzellenz)
2005-2007 Verschiedene Pfarrstellvertretungen in ev.-ref. Kirchgemeinden in Basel-Stadt, Baselland und Zürich
2005 Ordination zur VDM (verbi divini ministra), Wahlfähigkeit in allen Konkordatskirchen der Schweiz
2004-2005 Vikariat, Kirchgemeinde St. Leonhard, Basel
2004 lic. theol. (equivalent zu MTh), Universität Basel
1997-2004 Studium der evangelischen Theologie in Basel, Bern sowie Judaistik in Jerusalem ("Studium in Israel")
1996 Matura (Altsprachlicher Typus)
Forschungsschwerpunkte
Paulusbriefe
Johannesevangelium
Kulturwissenschaftliche Exegese
Mahlzeitenforschung
Feministische Theologie
Mitgliedschaften
Canadian Society of Biblical Studies (CSBS)
Europäische Gesellschaft für theologische Forschung von Frauen (ESWTR)
IG Feministischer Theologinnen Schweiz
Society of Biblical Literature (SBL)
Studium in Israel, e.V.
Wissenschaftliche Gesellschaft für Theologie (WGTh)
Publikationen (in Auswahl)
Paulus als interkultureller Vermittler. Eine Studie zur kulturellen Positionierung des Apostels der Völker, Studies in Cultural Contexts of the Bible 1, Paderborn: Ferdinand Schöningh, 2019. E-Book open access: DOI: https://doi.org/10.30965/9783657707461
"Let anyone who is thirsty come to me, and let the one who believes in me drink." The Johan-nine Jesus as the true provider of earthly and heavenly nourishment, in: Handbook of Early Chris-tian Meals in the Greco-Roman World, Soham Al-Suadi, Peter-Ben Smit (eds.), London: T&T Clark, 2019, 136-145.
Art. Evangelium nach Johannes, in: Stefan Alkier, Michaela Bauks; Koenen, Klaus (eds.): Das Wissenschaftliche Bibellexikon im Internet (WiBiLex), Stuttgart 2017. Permanenter Link: http://www.bibelwissenschaft.de/stichwort/47922/
"Ich habe recht, denn es steht geschrieben". Zur Bedeutung des protestantischen Schriftprin-zips für die neutestamentliche Exegese, in: 1973-2013, 40 Jahre Leuenberger Konkordie. Dokumenta-tionsband zum Jubiläumsjahr 2013 der Gemeinschaft Evangelischer Kirchen in Europa, Michael Bünker, Bernd Jaeger (eds.). Wien: Evangelischer Presseverband in Österreich, 2014, 272-284.
Jesus in und jenseits von Jerusalem. Zur Rolle Jerusalems im Johannesevangelium anhand von Joh 2,13-23 und Joh 4,24-26, in: Theologische Zeitschrift 69/2013, Heft 4, 518-530.
Dining with John. Communal Meals and Identity Formation in the Fourth Gospel and its Historical and Cultural Context, Biblical Interpretation Series 109, Leiden: Brill, 2011.