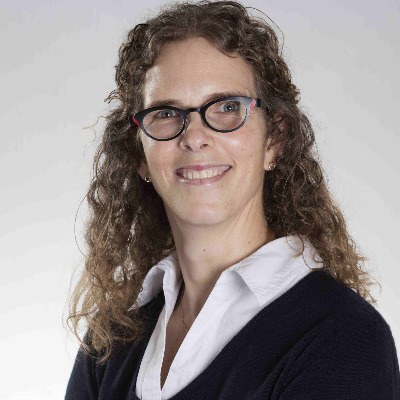 Biography
married / 4 children


---

Since 2020 Professor of New Testament, JGU Mainz
2018–2020 Postdoctoral Assistant for the Chair of New Testament, University of Basel
2018 Habilitation in New Testament, University of Basel
2016–2018 Marie Heim-Vögtlin Award (Swiss National Science Foundation, SNF), University of Basel
2011–2016 Postdoctoral Assistant for the Chair of New Testament, University of Basel
2010 Promotion, University of Basel
2008–2011 Doctoral Candidate in the SNF-Research Project, "Table communities. Places of Religious Practice and Identity in Second Temple Judaism and in Early Christianity," University of Basel
2007–2008 Visiting graduate student researcher at the University of Ottawa, Canada (SNF and Academic Award for Research Excellence)
2005–2007 Various Pastoral Positions in Swiss Reformed churches in the city of Basel, the region around Basel, and Zurich
2005 Ordination to VDM (verbi divini ministra), Electability in all concordat churches in Switzerland
2004–2005 Internship, St Leonhard Church, Basel
2004 lic. theol. (equivalent to a MTh) University of Basel
1997–2004 Study of Protestant Theology in Basel, Bern and of Judaism in Jerusalem ("Study in Israel")
1996 Matura (i.e., in Ancient Languages)
Research Focus
The Epistles of Paul
The Gospel of John
Cultural Studies Exegesis
Research on Meals
Feminist Theology
Memberships
Canadian Society of Biblical Studies (CSBS)
European Society of Women in Theological Research (ESWTR)
IG Feministischer Theologinnen Schweiz
Society of Biblical Literature (SBL)
Society of New Testament Studies (SNTS)
Studium in Israel, e.V.
Wissenschaftliche Gesellschaft für Theologie (WGTh; Academic Society for Theology)
Publications (a selection)
Paulus als interkultureller Vermittler. Eine Studie zur kulturellen Positionierung des Apostels der Völker, Studies in Cultural Contexts of the Bible 1 (Paderborn: Ferdinand Schöningh, 2019). E-Book open access: DOI: https://doi.org/10.30965/9783657707461
"Let anyone who is thirsty come to me, and let the one who believes in me drink. The Johannine Jesus as the true provider of earthly and heavenly nourishment," in Handbook of Early Christian Meals in the Greco-Roman World, ed. Soham Al-Suadi and Peter-Ben Smit (London: T&T Clark, 2019), 136–45.
"Evangelium nach Johannes," in Das Wissenschaftliche Bibellexikon im Internet (WiBiLex), ed. Stefan Alkier, Michaela Bauks, and Klaus Koenen, 2017, http://www.bibelwissenschaft.de/stichwort/47922/
"'Ich habe recht, denn es steht geschrieben'. Zur Bedeutung des protestantischen Schriftprinzips für die neutestamentliche Exegese," in 1973–2013, 40 Jahre Leuenberger Konkordie. Dokumentationsband zum Jubiläumsjahr 2013 der Gemeinschaft Evangelischer Kirchen in Europa, ed. Michael Bünker and Bernd Jaeger (Vienna: Evangelischer Presseverband in Österreich, 2014), 272–84.
"Jesus in und jenseits von Jerusalem. Zur Rolle Jerusalems im Johannesevangelium anhand von Joh 2,13-23 und Joh 4,24-26," Theologische Zeitschrift4 (2013): 518–30.
Dining with John. Communal Meals and Identity Formation in the Fourth Gospel and its Historical and Cultural Context, Biblical Interpretation Series 109 (Leiden: Brill, 2011).