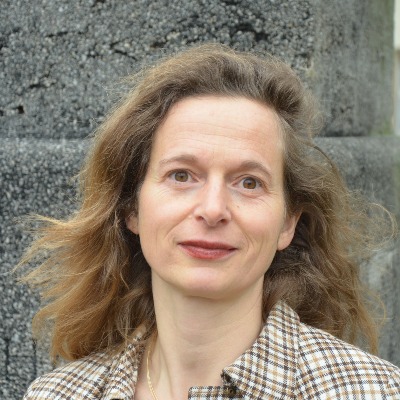 Biography
Since 01.11.2019 Senior Scholar Biblical Literature, Gender and Diversity at JGU/Mainz
July 2021 Appointment extraordinary Professor of Old Testament
Summer term 2018    Visiting Professor  at Humboldt University Berlin at the Department of Theology
Winter term 20 17      Visiting Associate Professor at the Jewish Theological Seminary in New York
10.2016‒09.2017         Fulltime-Guest Professor of Old Testament at Heidelberg University
research topics
Cultural Anthropology of the Old Testament and its context (Meals; emotion; body);
Ethics of the Hebrew Bible/Old Testament;
Psalms; Leviticus;
postcolonial, interreligious and feminist hermeneutics;
Publications :
co-authored with Volker Küster / Michael Roth: Theologie infiziert. Religiöse Rede im Kontext der Pandemie (Theologische Interventionen Bd.7) Stuttgart: Kohlhammer Verlag 2021.
Verführung zum Guten. Biblisch-Theologische Erkundungen zwischen Ethik und Ästhetik (Theologische Interventionen Bd.3) Stuttgart 2019.Link Book
Body, Gender and Purity in Leviticus 12 and 15 (The Library of Hebrew Bible/Old Testament Studies 539), T@T Clark/Continuum 2017.https://www.bloomsbury.com/uk/body-gender-and-purity-in-leviticus-12-and-15-9780567246561/
Körper und Geschlecht. Studien zur Anthropologie von Lev 12 und 15 (WMANT 121) Neukirchen-Vluyn 2008.
Lesen als Akt des Betens. Eine Rezeptionsästhetik der Psalmen (WMANT 87) Neukirchen-Vluyn 2001; reprint bei Wipf and Stock 2013.
Sammelbände:
Dorothea Erbele-Küster/ N. Móricz/M. Oeming (Hg.), "Gewaltig wie das Meer ist dein Zusammenbruch" (Klag 2,13). Theologische, psychologische und literarisch-exegetische Dimensionen der Traumaforschung (Hermeneutische Untersuchungen zur Theologie) Tübingen 2022.
Dorothea Erbele-Küster/ Detlev Dieckmann (Hg.), "Du hast mich aus meiner Mutter Leib gezogen". Beiträge zur Geburt im Alten Testament, Neukirchen-Vluyn 2006
Articles:
Food in the Tetrateuch (Chapter 28), in: T&T Clark Handbook of Food in the Hebrew Bible and Ancient Israel, hrsg. von Janling Fu, Cynthia Shaffer-Elliot, Carol Meyers,  London / New York 2021.Link Handbook
Erbele-Küster, Dorothea. "#SayHerName (Judges 11:40) and Relate Yourself." Journal of Feminist Studies in Religion 37, no. 2 (2021): 175–78. https://www.jstor.org/stable/10.2979/jfemistudreli.37.2.18
Reception Aesthetics of the Psalms A Third Space for Intercultural and Interreligious Dialogue, in: Christian Frevel (Hrsg.), Mit meinem Gott überspringe ich Mauern/By my God I leap over a wall. Interreligiöse Horizonte in den Psalmen und Psalmenstudien (Herders Biblische Studien 96) Freiburg i. Br. 2020, 415-432.
Vollkommenheit in der priesterschriftlichen Urgeschichte. Von einem kosmisch-ästhetischen zu einem ethisch-kultischem Konzept, in: Jürgen van Oorschot/Andreas Wagner (Hrsg.), Perfektion und Perfektibilität in den Literaturen des Alten Testaments (Veröffentlichungen der Wissenschaftlichen Gesellschaft für Theologie 63), Leipzig: Evangelische Verlagsanstalt 2020, 79-90.
Cultivating Relationships in the face of the Other in lectio difficilior 2/2020 lectio difficilior: Dorothea Erbele-Küster (unibe.ch)
Archaeological and Textual Evidence for Menstruation as Gendered Taboo in the Second Temple Period? in: Gender and Social Norms in Ancient Israel, Early Judaism and Christianity. Texts and Material Culture (Journal of Ancient Judaism. Supplements 28) hrsg. von Michaela Bauks/Katharina Galor, Göttingen 2019, 169–184.
Senses Lost in Paradise? On the Interrelatedness of Sensory and Ethical Perceptions in Genesis 2-3 and Beyond, in: Sounding Sensory Profiles in Ancient Near East; hrsg. von Annette Schellenberg/Thomas Krüger, Atlanta 2019, 145-160.
Biblische Anthropologie und Ethik, in: Was ist Theologische Ethik? von Markus Held/Michael Roth, Berlin 2018, 339-351.
Comment dire l´interdit? Le tabou linguistique et social de la menstruation en Lévitique 11-20, in: Tabou et transgressions. Actes du colloque organisé par le Collège de France, Paris, les 11-12 avril 2012, Jean-Marie Durand u.a. (Hg.) (OBO 274) Vandenhoeck & Ruprecht, Göttingen 2015, 181-190. (https://www.college-de-france.fr/site/thomas-romer/symposium-2012-04-12-15h25.htm)
Towards a Poetical Ethics of Interreligious Reading in the Face of Sara and Hagar, in: Muslim Christian Relations Observed. Comparative Studies from Indonesia and the Netherlands, hrsg. v. Volker Küster / Robert Setio, Leipzig 2014, 281-297.
Gender in Gesenius revisited, in: Biblische Exegese und hebräische Lexikographie. Das "Hebräisch-Deutsche Handwörterbuch" von Wilhelm Gesenius als Spiegel und Quelle alttestamentlicher Forschung 200 Jahre nach seiner ersten Auflage, hrsg. von Stefan Schorch und Ernst-Joachim Waschke, (BZAW 427) Berlin 2013, 41-55.
Birth as Creation under Threat? Biblical-Theological Reflections on Reproductive Technologies, in: Fragile Dignity. Intercontextual Conversations on Scriptures, Family and Violence, ed. by L. Juliana Claasens and Klaas Spronk, Atlanta 2013, 101-116.
Donner naissance aux morts. La relation entre la naissance et la mort dans quelques textes bibliques et leur contexte culturel, in: Les vivants et leurs morts (OBO 257), hrsg. von Jean-Marie Durand, Thomas Römer u. Jürg Hutzli, Fribourg/Göttingen 2012, 187-198.
Atempause. Eine kleine Poetik des Gottesnamens ausgehend von Psalm 116, in: Ilse Müllner u.a. (hrsg. v.), Gottes Namen. Im Gedenken an Erich Zenger (HBS 71) Freiburg 2012, 211-226.
Gender Trouble in the Old Testament. Three Models of the Relation between Sex and Gender, in: SJOTS 13 (1/1999) 131-141.
Art. Narrativität in: Wibilex (http://www.bibelwissenschaft.de/wibilex)
Art. Ethik (AT) in: Wibilex (http://www.bibelwissenschaft.de/wibilex).
Translations:
Leviticus, in: Bibel in gerechter Sprache, hg. von Ulrike Bail, u.a., Gütersloh 2006 (3/2007), 182- 236. (in veränderter Form in: Bibel in gerechter Sprache, Gütersloh 4. veränderte und erweiterte Auflage 2011, 147- 187).
 Jona in: aaO, 987-990. (in veränderter Form in: Bibel in gerechter Sprache, Gütersloh 4. veränderte und erweiterte Auflage 2011, 749-751.