With PHILIS, Faculty 05 has established an institution that complements the already existing departmental structures by developing and offering comprehensive course-related advice, and thus contributes to the improvement of study conditions at the Philosophicum. Particular focus is laid on teaching students a goal-oriented approach to their studies along with key skills in the humanities.
Dr. Daniel Alles
Room: 00-228 (Philosophicum)
Phone: +49 6131 39-38431
Email
Kerstin Rüther, M.A.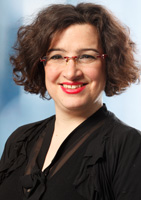 Room: 00-228 (Philosophicum)
Phone: +49 6131 39-38430
Email