Library of Physics, Mathematics, Chemistry (PMC)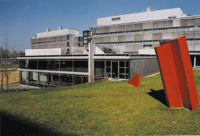 The library was opened in the wintersemester 2000/2001 and combines the inventory of seven former natural scientific faculty libraries, now found under one roof. You can also find an inventory of books about physics, nuclear physics, mathematics and computer science and additionally a stock of books from the central library.
Further information about the library:
Address
Duesbergweg 10-14
Chemistry Building
55128 Mainz
E-Mail: bbpmc@ub.uni-mainz.de
Phone: +49 6131 39-2045
Opening Hours: Monday to Friday 8 am to 8 pm
>>> Website fot the library of Physics, Mathematics, Chemistry (PMC) <<<
Institute library of the Institute of Atmospheric Physics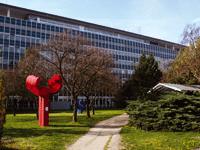 Address
Institute for Atmospheric Physics
Johann-Joachim-Becherweg 21
Natural Science Building
Room 05-539
Opening hours: wednesday 11.15 am - 3.15 pm (for external visitors)
In urgent cases you may contact the Institute's secretary in Room-No. 503 on the 5th floor.
>>> Website of the Institute for Atmospheric Physics <<<
Library representative
Dr. Joachim Eichhorn
Tel.: +49 (0)6131 - 39 22866
Email: eichhorn@uni-mainz.de
panhans@uni-mainz.de
Library assistant
Robert Hack
Tel.: +49 (0)6131 - 39 24663
Email: robertjh@students.uni-mainz.de