MAGIX - Spectrometers for MESA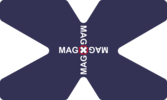 The MAGIX experiment is a versatile fixed target experiment, designed to perform a rich physics program including high luminosity searches for rare events and precision measurement of nuclear observables in the range between a few MeV and about 100 MeV, exploiting the intense electron beam of the MESA accelerator. The relatively low beam energy limits the energy of the scattered particle and the whole system must be optimized to limit the interaction of the secondary particle before their detection. ...
P2 - Parity violation at MESA

The P2 collaboration at the new electron accelerator MESA aims for precise measurements of the parity-violating asymmetry in the scattering of polarized electrons off unpolarized nuclei. Date taken with a high-power liquid hydrogen target will allow for a precise determination of the weak mixing angle, one of the fundamental paramters of the Standard Model of elementary particle physics. Another planned measurement concerns the neutron skin of lead, which is directly connected to the structure of neutron stars. ...