Development and Application of the Model MISCAM
The development of MISCAM startet in the 1980s at the Institute for Atmospheric Physics within the framework of two projects funded by the German Ministry of Education and Research.
As suggested by environmental agencies and consultant, the model was ported from a mainframe to personal computers. That was, MISCAM was established as a useful tool for consultants, leading to more than a hundred implementations in Germany. Additional user interfaces have been developed by external companies.
MISCAM consists of a three-dimensional non-hydrostatic flow model, a two-equation turbulence model and a Eulerian transport model.
The flow model has been successfully validated according to the VDI Guideline 3873/9 "Prognostic microscale wind field models - Evaluation for flow around buildings and obstacles" .
Applications
Studies that have been carried out at IPA include
Consequences of an enlargement of the university campus
Effects of additional business buildings at the western boundary of the city of Mainz
Transport of exhaust gases of chemical laboratories
Odors in the vicinity of a sewage plant
Small scale flow conditions in the surroundigs of holographic measurments
Dry deposition of dust on historical facades
Simulation Examples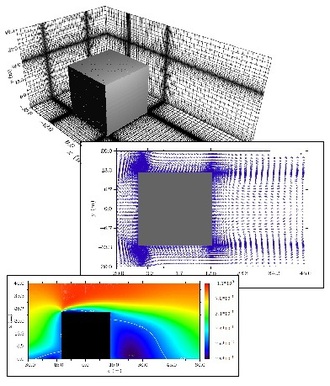 Flow around isolated obstacles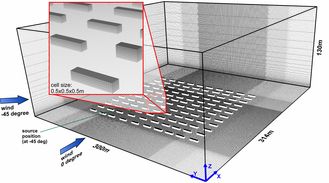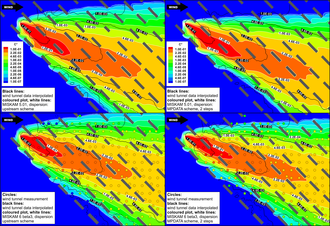 Pollutant dispersal within an array of shipping containers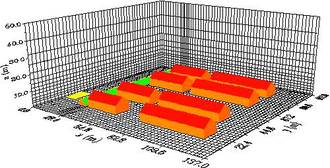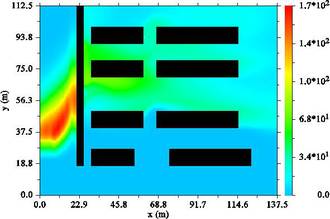 Flow conditions near a sewage plant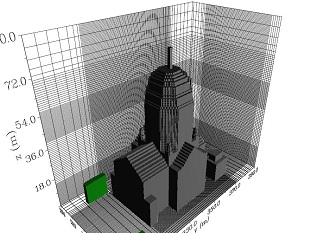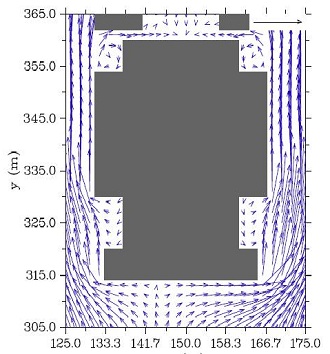 Flow around Christuskirche in Mainz