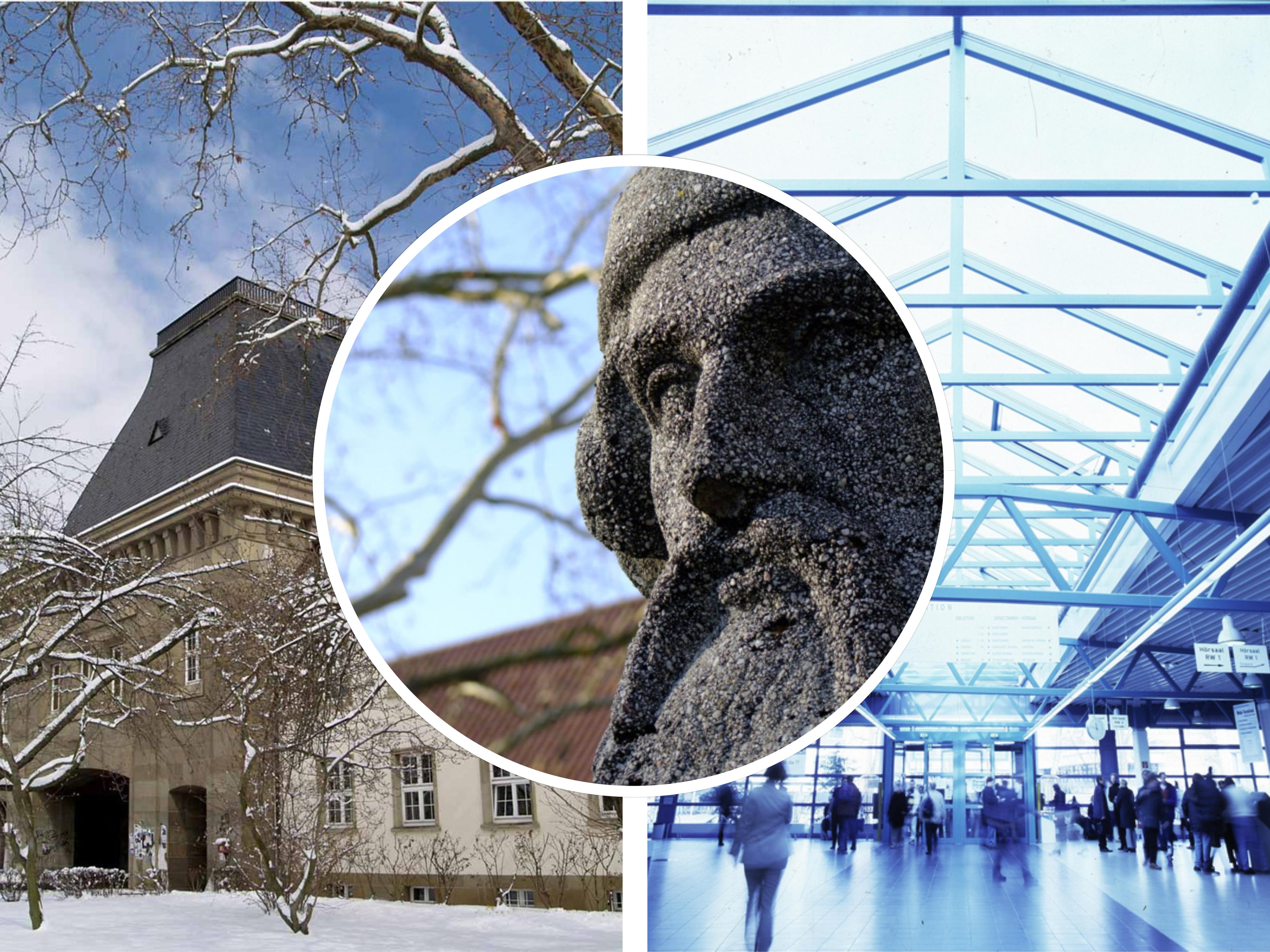 © campus digital mainz
08.08.2019: Announcement
The Chair for Business and Economics Education of Prof. Dr. Zlatkin-Troitschanskaia will be represented again this year with several presentations and symposia at the following international conferences: 18th Biennial EARLI Conference (12-16 August 2019, Aachen), WERA 2019 Focal Meeting (05-08 August 2019, Tokyo) as well as at the Annual Conference of the Section Vocational and Business Education (BWP) (25-27 September 2019, Graz). Please refer to the respective conference program for further details.
07.07.2019: Visiting Professorship Dr. Roland Happ
Dr. Roland Happ has held a Visiting Professorship at the Mori Arinori Institute for Higher Education and Global Mobility of Hitotsubashi University in Tokyo (Japan) since April 2019. This position supports further intensive cooperation with the Japanese institute.
07.07.2019: Funding by the German federal state Rhineland-Palatinate
The interdisciplinary collaborative research program "Positive Learning in the Age of Information" (PLATO) has been granted funding by the German federal state Rhineland-Palatinate, starting in June 2019, and is receiving additional funding from the RMU Fund. For further information on PLATO, visit our website.
01.07.2019: Chair of Business and Economics Education receives funding to promote teacher training in vocational education
The proposal for "Technology and Business: Integrated Education (TWIND)", submitted by the Chair of Business and Economic Education and its partners, was positively evaluated in the Teacher Training Quality Campaign funded by the Federal Ministry of Education and Research (BMBF).
Over the next four years, JGU will receive EUR 1.2 million to develop digital teaching-learning tools to support an effective training of prospective teachers in vocational education. The collaborative project of JGU Mainz, Technische Universität Darmstadt, Universität Kassel und Pädagogische Hochschule Schwäbisch Gmünd receives EUR 2.4 million. The TWIND project aims to interlink economic, technical and general education didactics.
Contact:
Dr. Christiane Kuhn
e-mail: christiane.kuhn@uni-mainz.de
05.06.2019: RMU funding 
PLATO has been granted funding from the initiative fund of the Rhine-Main Universities (RMU). The RMU funding will be used to consolidate pilot studies and prepare a cross-university application to solidify PLATO collaboration structures (for more information, see RMU-Website).
04.06.2019: Announcement of publication
Zlatkin-Troitschanskaia, O., Kuhn, C., Brückner, S. & Leighton, J. P. (2019). Evaluating a technology-based assessment (TBA) to measure teachers' action-related and reflective skills. International Journal of Testing (IJT), 19(2), 148–171. https://doi.org/10.1080/15305058.2019.1586377
Abstract:
Teaching performance can be assessed validly only if the assessment involves an appropriate, authentic representation of real-life teaching practices. Different skills interact in coordinating teachers' actions in different classroom situations. Based on the evidence-centered design model, we developed a technology-based assessment framework that enables differentiation between two essential teaching actions: action-related skills and reflective skills. Action-related skills are necessary to handle specific subject-related situations during instruction. Reflective skills are necessary to prepare and evaluate specific situations in pre- and postinstructional phases. In this article, we present the newly developed technology-based assessment to validly measure teaching performance, and we discuss validity evidence from cognitive interviews with teachers (novices and experts) using the think-aloud method, which indicates that the test takers' respective mental processes when solving action-related skills tasks are consistent with the theoretically assumed knowledge and skill components and depend on the different levels of teaching expertise.