Dr. phil.  |  Research Assistant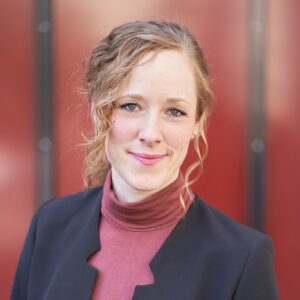 As cultural geographer, Marie's research focuses on neo-diasporic communities, Arab and colonial old towns as well as film- and cruise tourism.
On a theoretical level, she deals with the concepts of diaspora and migration, identity, touristification and atmospheres.
Her current regional focus is Lebanon, the United States, and Australia.
In academic teaching, she is primarily responsible for the practical training in empirical methods of Human Geography and leads field trips and research workshops in several countries including South America, the Caribbean, the United Arab Emirates, and New Zealand.
current publications
ESCHER, A., M. KARNER & H. RAPP (2021): Cinematic cruising: Reel imagination and real experience for pleasure on the high seas. In: Tourism and Hospitality Research. Online: https://doi.org/10.1177/14673584211011711.
KARNER, M. J. (2021): "One Nation Under God" – Die Bedeutung und Veränderung von Ethnic Churches in der US-amerikanischen Gesellschaft. In: V. WILHELMI, E. THEVEßEN and F. PFEIL (Eds.): Geographien der Gewalt: Die USA am Wendepunkt – Geographische Perspektiven. Mainzer Kontaktstudium Geographie, Band 19. Mainz: Geographisches Institut der JGU: 72-97.
KARNER, M. J. (2021): Neo-diasporische Gemeinschaften. Blouzaniyye in Sydney, Australien. Erdkundliches Wissen 167. Stuttgart: Franz Steiner Verlag. [link to summary/content, p. 13-16].
KARNER, M. (2020): Neo-Diasporic Communities. Blouzaniyye in Sydney, Australia. In: DAVO-Nachrichten, Band 48/49. Mainz: 108-109.
Courses in Summer Term 2021
M6/M4alt/M8ED/M13ED Research Methods in Human Geography (Practical Training) A-E
M11/M9-ED Regional Seminar and Excursion "Red Sea", 14 days
M3ED Seminar + Excursion on Regional Geography "Romanticism on the Rhine"
M1-MA Project Seminar: Tack a Map