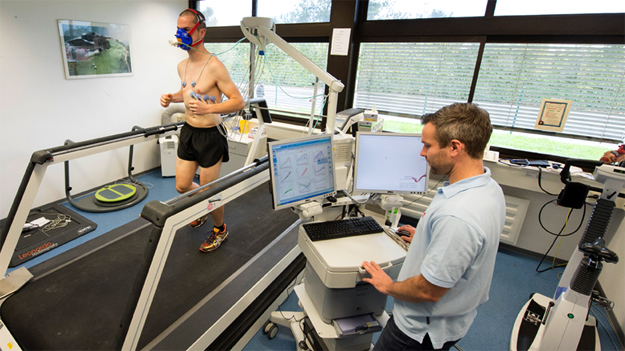 In two modern equipped ergometer rooms you have the possibility to choose from various basic examinations (resting ECG, lung function test, body composition), performance diagnostic methods (lactate performance diagnostics, spiroergometry) and preventive diagnostics (stress ECG and blood pressure). The final step is a medical and sports scientific consultation with individual recommendations for sports training or an active lifestyle.
In the context of workplace health promotion, we also like to work out a comprehensive concept for maintaining the health of employees or managers.
Sports medical check-ups are reimbursed by statutory health insurance funds.
The DGSP has succeeded in concluding nationwide contracts with statutory health insurance funds for the reimbursement of sports medical check-ups.
There are currently nationwide contracts with SBK (Siemens-company health insurance fund), BKK RWE, BKK vor Ort and BKK Mobil Oil. Individual contracts were concluded with the TK with the individual regional associations of the DGSP. Further health insurance funds are in negotiations with the DGSP.