Corpus Linguistics is currently one of the most important approaches of empirical linguistics. Subject of corpus linguistics is authentic language, the approach aims at a scientific description of the elements and structures of language usage. Language is also a fundamental part of religious practice and religious education, as spoken language of tradition that delivers the frame for today's perception and action and as language spoken in the present confronting the tradtions. My research aims at combining these two approaches to language, empirical-linguistic descriptions of language with theological reflections and interpretations on language.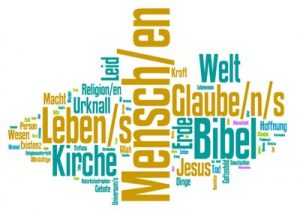 Religion - A Foreign Language?
Has religious language become a foreign language? Nowadays limitations of traditional language of faith and theology become increasingly visible. At the same time it is questionable how alternative, individual language can be used to express religiousness. Also, what is religious language?
Religious Language of Learners

The characteristic language of the subject matters of religious education has been a didactic and pedagogical key topic for more then three decades. Still, the language of religious learners has stayed unknown.  What do we know about the language of learners?
Language of Church Promulgation
With regard to characteristics of religious language, language of church promulgation has always been the focus of attention, in particluar the sermon.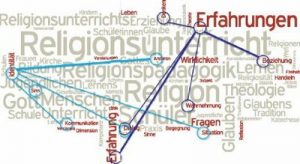 Scientific Language of Religious Education

Language is essential for every science because it mirrors the fundamental theoretical concepts. What cannot be expressed in language, cannot be said scientifically. Vice versa it is to be expected that fundamental theoretical concepts influence the language. Thus, the aim is to look for key concepts of current discourses in religious education.
Talking about Religion in Society

From the beginning of the 21st century onwards it has come into fashion to talk of a return of religion. The exact meaning of that phrase is controversial. Consensus is that religion has become a different and more present subject of public discourse. This phenomenon lead to semantic shifts that make it necessary to aks what is meant by 'religion' in public discourse.