Juniorprofessor for Anthropology with a Focus on Political Anthropology
Research interests
political processes, childhood and youth, international development and conflict, (Swahili) diaspora and belonging, protection and punishment, Islamic education, infrastructure and memory, linguistic anthropology, visual research methods

Research areas
East Africa (Zanzibar, Tanzania, Kenya), Arabian Peninsula (Oman)

Foto © Robert Schittko, 2021
New Book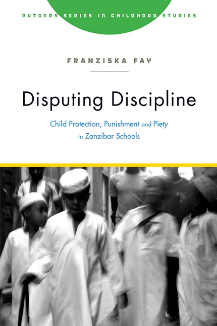 "Disputing Discipline – Child Protection, Punishment and Piety in Zanzibar Schools"
(Rutgers University Press, 2021)
Podcast Episode with the Anglo-Omani Society, London, UK, 15.02.2021
Visiting Research Fellow on the Oman Research Grant at the Leibniz-Zentrum Moderner Orient (ZMO), Berlin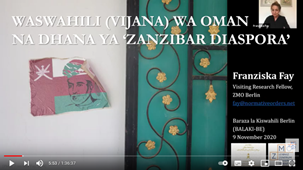 "Young Swahili-speakers in Oman and the 'Zanzibar Diaspora'" (in English, 26.01.2021)
"Waswahili (Vijana) wa Oman na Dhana ya 'Zanzibar Diaspora'" (in Swahili, Baraza la Kiswahili la Berlin, 26.11.2020)
Interview (Pt I and Pt II) with UK SWAHILI CHANNEL (Kioo Cha Jamii), 1.8.2020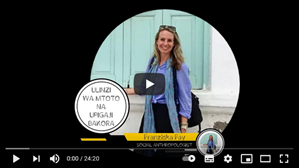 Interview about child protection and corporal punishment in Zanzibar (in Swahili)
"Ulinzi wa mtoto na upigaji bakora" (pt. 1)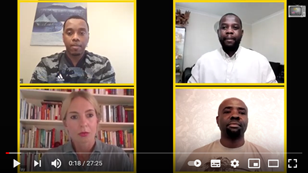 "Ulinzi wa mtoto na upigaji bakora" (pt. 2)
Workshop organized as part of the Postdoctoral Dialogue Series at the Research Centre Normative Orders at Goethe University Frankfurt, 24.01.2020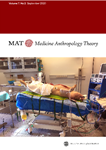 Looking at and Seeing Beyond Young People's Photographs of 'Child Protection' in Zanzibar. MAT – Medicine Anthropology Theory Vol 6(4): 80-100 (2019).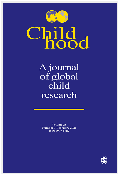 Decolonizing the Child Protection Apparatus: Revisiting Child Rights Governance in Zanzibar. Childhood 26(3): 321-336 (2019).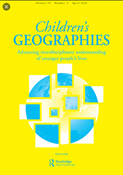 The Impact of the School Space on Research Methodology, Child Participation and Safety: Views from Children in Zanzibar. Children's Geographies, 16:4, pp. 405-417 (2018).