University Professor Dr. rer. nat.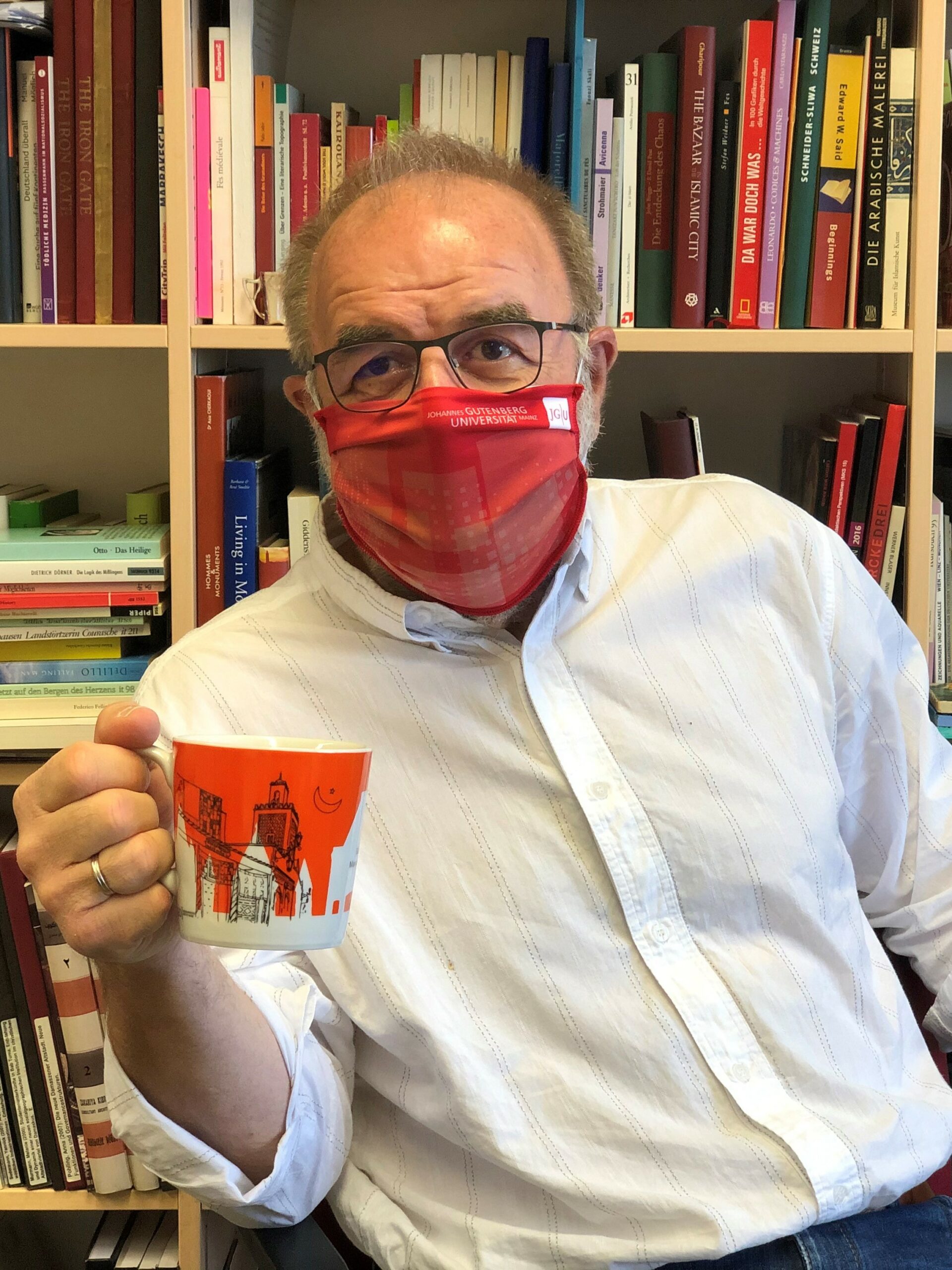 Main Research Interests

The social and architectural development of historic cities of the Mediterranean region;
Perception and construction of space(s) through the medium of feature films and documentaries;
The diffusion and function of global Arab networks with a main link to the Near East;
The mediatisation of cultural phenomena in context of migration and tourism.
current publications
ESCHER, A. (2022): Oulad Sidi Ahmed ou Moussa and Moroccan Acorbats: Wanderers between the Worlds. In: Side Magazine 6. An Acrobats, 24-35.
ESCHER, A., M. KARNER and H. RAPP (2021): Cinematic cruising: Reel and real spaces between imagination and experience. In: Research Outreach, 126. Online: https://doi.org/10.32907/RO-126-1870901183
Escher, A. and M. Karner (2021): EXPO 2020 in Dubai - die nachhaltigste Weltausstellung aller Zeiten? In: Geographische Rundschau 73 (9): 46-51.
Escher, A. (2021): Pandora (Lexikon). In: der blaue reiter. Journal für Philosophie, 88-89.
Escher, A. (2021): "Wissenschaft ist kein Wunschkonzert". Überlegungen zur Verantwortung der (Kultur-)Geographie. In: M. Dickel and H. J. Böhmer (Hrsg.): Die Verantwortung der Geographie. Orientierung für eine reflexive Forschung. Bielefeld, 211-228.
Escher, A., M. Karner and H. Rapp (2021): Cinematic cruising: Reel imagination and real experience for pleasure on the high seas. In: Tourism and Hospitality Research 21(3): 374-385. Online: https://doi.org/10.1177/14673584211011711
Escher, A. (2021): "We are still here!" American Indians, Indian Tribes und Indian Nations in den USA. In: V. Wilhelmi, E. Theveßen and F. Pfeil (eds.): Geographien der Gewalt: Die USA am Wendepunkt – Geographische Perspektiven. Mainzer Kontaktstudium Geographie 19. Mainz, 72-97. [Informationen zur Bestellung].