Dipl.-Geogr. | Research Assistant | Ph.D. Student
News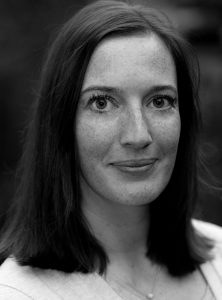 In her PhD thesis Helena Rapp deals with cultural strategies in the 20th and 21th century using the example of cultural broker and brokerage, focusing the Visual Arts. The project is supported by the TERRA Foundation for American Art with a Research Travel Grant.

Helena Rapp is member of the SoCuM junior group 1 "Immersive Spaces".
current publications
ESCHER, A., M. KARNER & H. RAPP (2021): Cinematic cruising: Reel imagination and real experience for pleasure on the high seas. In: Tourism and Hospitality Research. Online: https://doi.org/10.1177/14673584211011711.
FREITAG, F., C. MOLTER, L. K. MÜCKE, H. RAPP, D. B. SCHLARB, E. SOMMERLAD, C. SPAHR & D. ZERHOCH (2020): Immersivity: An Interdisciplinary Approach to Spaces of Immersion. In: Ambiances Journal. Online: http://journals.openedition.org/ambiances/3233.
ESCHER, A., M. KARNER & H. RAPP (2019): "Cinematic Cruising" – mit dem "Traumschiff" auf hoher See. In: PLIEN, M. (Ed.): Spielfilme geographisch sehen lernen – Filmische Narrationen aus fachwissenschaftlichen und didaktischen Perspektiven. Mainzer Kontaktstudium Geographie, Band 15, Mainz: 31-53. [information to purchase].
ESCHER, A., M. KARNER & H. RAPP (2019): Ernest Hemingway in Kuba. Die Kommodifizierung des US-Schriftstellers im sozialistischen Karibikstaat. In: Geographische Rundschau 7-8: 62-63.
ESCHER, A., M. KARNER & H. RAPP (2019): Boom-Branche Kreuzfahrttourismus. Gemachtes Paradies oder erzeugtes Inferno auf hoher See? In: Geographische Rundschau 71(4): 40-45.
Courses in Summer Term 2021
M3ED Seminar + Excursion on Regional Geography "Romanticism on the Rhine"
M11/M9-ED Regional Seminar and Excursion "Red Sea", 14 days
| | |
| --- | --- |
| 09/2019 | Research Visit,University of Oklahoma, Norman, USA |
|   | |
| 09/2017-12/2017 | Research Fellowship, USA (Research Travel Grant, TERRA Foundation for American Art) |
|   | |
| 09/2016-10/2016 | Research Visit, University of Oklahoma, Norman, USA (Intramural Research Funding) |
|   | |
| since 07/2016 | Research Assistant at the Institute of Geography, University Mainz |
|   | |
| since 11/2014 | Ph.D. Student at the Institute of Geography, University Mainz |
|   | |
| 01/2015-06/2016 | Project Manager and Research Assistant at the Ada-Lovelace Project, University Mainz |
|   | |
| 09/2014-12/2014 | Research Assistant at the Institute of Geography, University Mainz |
|   | |
| 05/2014 | Graduation with a Diploma in Geography at the Johannes Gutenberg University Mainz. Subject of the Master's Thesis: "Staged Alpine Romatic or Postmodern 'Alpculture'? Effects on Cultural Tourism by the Example of the Municipality Lenk/Simmental, Switzerland." |
|   | |
| 2011-2013 | Student Assistant of Prof. Dr. Anton Escher |
|   | |
| 2006-2014 | Student of Geography and History with Minors in Economics and Political Sciences at Johannes Gutenberg University, Mainz |
|   | |
| 2005 | High School Graduation ('Abitur') at Geschwister-Scholl-Gymnasium, Ludwigshafen am Rhein |
Research Interest

Cultural and Social Geography, Cultural Studies, Geography of Art/Artgeography, Tourism, Empirical Research on Ambiances & Atmospheres
Regional Focus: USA
Research Project

(Inter-)Cultural Strategies in the 20th & 21st Century - Cultural Brokerage (PhD Project)
Summer term 2021
M3ED Seminar + Excursion on Regional Geography "Romanticism on the Rhine"
M11/M9-ED Regional Seminar and Excursion "Red Sea", 14 days
Winter term 2020/21
M9/M5ED Lecture: Spatial/Regional Planning; digital format (with Dr. Eva Riempp)
Winter term 2019/20
M3/M5-ED Introduction to Cartography, Course D
Summer term 2019
M8 Theories and Methods of Human Geography Austria, Course A, Practical Training
(with Prof. Dr. Anton Escher)
M11/M9-ED Regional Seminar + Excursion "USA - Route 66"
(with Prof. Dr. Anton Escher)
M1-MA Project Seminar: Tack a Map
(headed by Prof. Dr. Anton Escher)
Winter term 2018/19
M2/M2ED Human Geography I, Course A (Economic Geography)
M3/M5ED Introduction to Cartography, Course C
M3/M5ED Introduction to Cartography, Course D
M11/M9-ED Regional Seminar + Excursion "Caribbean Islands"
(with Prof. Dr. Anton Escher and Dipl.-Geogr. Marie Karner)
Summer term 2018
M2/M2ED Human Geography II, Course A (Urban, Rural and Social Geography)
M13/M15alt Atmospheres and Affects in Human Geography, Advanced Seminar (with Dr. Rainer Kazig)
M13/M15alt Atmospheres and Affects in Human Geography, Practical Training (with Dr. Rainer Kazig)
Summer term 2017
M2/M2ED Human Geography II, Course C (Urban, Rural and Social geography)
M2/M2ED Human Geography II, Course D (Urban, Rural and Social geography)
M4/M8-ED Research Methods in Human Geography, Course C (Practical Training)
Summer term 2016
M4/M8-ED Research Methods in Human Geography, Course A (Practical Training)
M4/M8-ED Research Methods in Human Geography, Course B (Practical Training)
M3-MA Geographies of Cultural Globalization Processes, Seminar
(headed by Prof. Dr. Anton Escher)
Winter term 2015/16
M3/M5-ED Introduction to Cartography, Course D
Summer term 2015
M3-MA Geographies of Cultural Globalization Processes, Seminar
(headed by Prof. Dr. Anton Escher)
Winter term 2014/15
M3 / M5-ED Introduction to Cartography, Course 2
M3 / M5-ED Introduction to Cartography, Course 3