Riempp, E. (2016): The New Wild West? Gold Rush in the Rainforest of Guyana and Suriname. In: Banerjee, M. (Hrsg.): Comparative Indigenous Studies, Vol. 268, p. 113-140. Heidelberg.
Riempp, E. (2012): Regenwald in Guyana und Suriname: Institutionen und Akteure der Inwertsetzung des Regenwaldes durch Goldbergbau, Forstwirtschaft und Tourismus (Dissertation). Mainz.
Escher, A., Riempp, E., Wüst, M. (2008): In the Footsteps of Jedi Knights and Sea Pirates. Hollywood Movies and Tourism in Tunisia. Geographische Rundschau. International Edition. 4, No.3/2008, S. 46-52.
Escher, A., Riempp, E., Wüst, M. (2008): Sur les traces des guerriers des étoiles et des pirates: l'impact hollywoodien sur le tourisme en Tunisie. In: Popp, Herbert (Hrsg.): Les pays du Maghreb: contributions de la géographie humaine allemande. Bayreuth 2008, S. 94-103.
Escher, A., Riempp, E., Wüst, M. (2008): Auf den Spuren von Sternenkriegern und Seepiraten. Auswirkungen von Hollywoodfilmen in Tunesien. Geographische Rundschau 60. Heft 7/8, S. 42-48.
Hanke, M. & Riempp, E. (2008): A Floresta Amazônica como objeto de estudo da Comunicação Intercultural. In: Intercom – Sociedade Brasileira de Estudos Interdisciplinares da Comunicação  XXXI Congresso Brasileiro de Ciências da Comunicação – Natal, RN – 2 a 6 de setembro de 2008.
2010 Organisation and head of conference: "Neue Kulturgeographie VII: Mind the Gap – Von Brüchen und Differenzen", Mainz 28. - 30. Januar 2010 (with Torsten Wißmann, Tobias Boos, Philippe Kersting, Matthias Lahr, Sandra Petermann, Julia Rössel, Nadine Scharfenort, Christian Steiner, Myrjam Wüst & Stefan Zimmermann, Marion Dörr).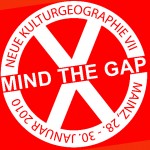 DEUTSCH