02.01.2018 Welcome to our new Bachelor student Lukas
Lukas just started his bachelor thesis in our group. Enjoy your time here!
09.10.2017 Symposium on Membrane Transport in Frankfurt
Margareta Trefz and Stefanie Pannwitt joined the Symposium "New Horizons in Membrane Transport and Communication" (4th to 6th October 2017) at the Goethe University in Frankfurt. They presented their work on the aquaglyceroporin GlpF and RNA-membrane-interactions with posters.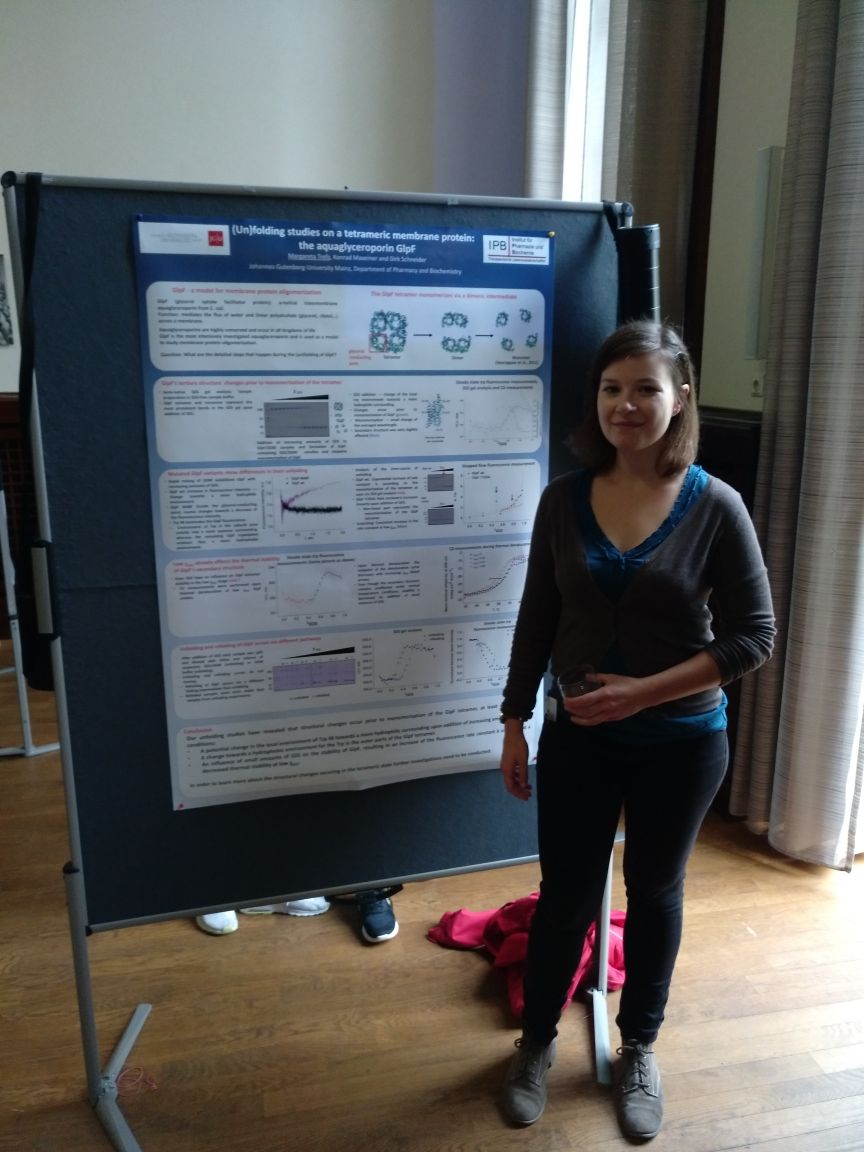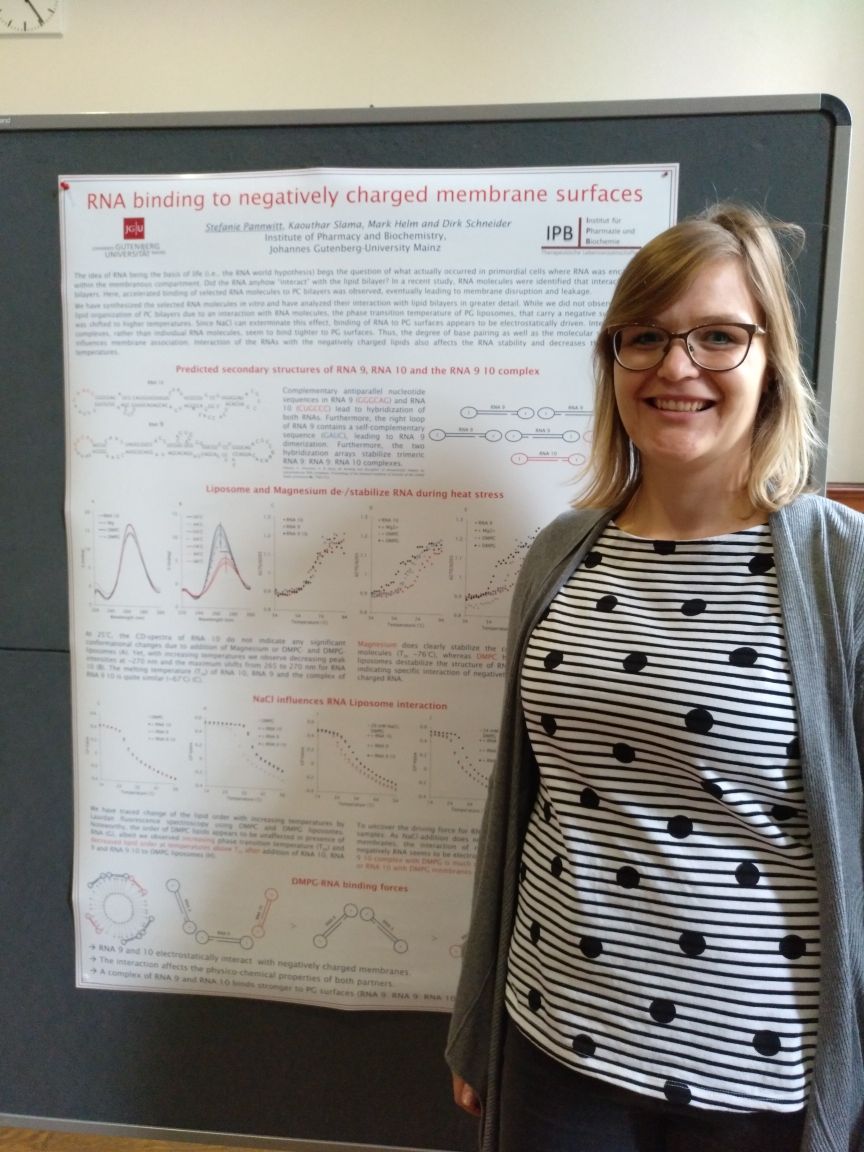 01.09.2017 Welcome Kristin!
We have a new PhD Student in our group. Kristin will work on the bacterial ABC-transporter BmrA.
Welcome 🙂
10.07.2017 Congratulation to our Bachelor students
Vivian and Larissa just submitted their bachelor thesis. Congratulations!
01.07.2017 New Diploma student
Peter just started working on his diploma thesis in our group. Welcome!
10.04.2017 First BioChem Symposium 2017
Our group was part of the first BioChem-Symposium at the JGU Mainz, which was held on 10th April 2017. It was initiated by groups of the Institute of Molecular Physiology and the Institute of Pharmacy and Biochemistry. This was a great chance for PhD-students to present their work to other groups from the JGU and get new input for their research. From our group, Stefanie Pannwitt and Margareta Trefz presented their projects in a talk. We all enjoyed the nice atmosphere and the alumnus talk by Dr. Christoph Dockter from the CarlsbergReserach Laboratory. We are already looking forward to the next symposium in october, which will be organized by our group and the group of Prof. Ute Hellmich.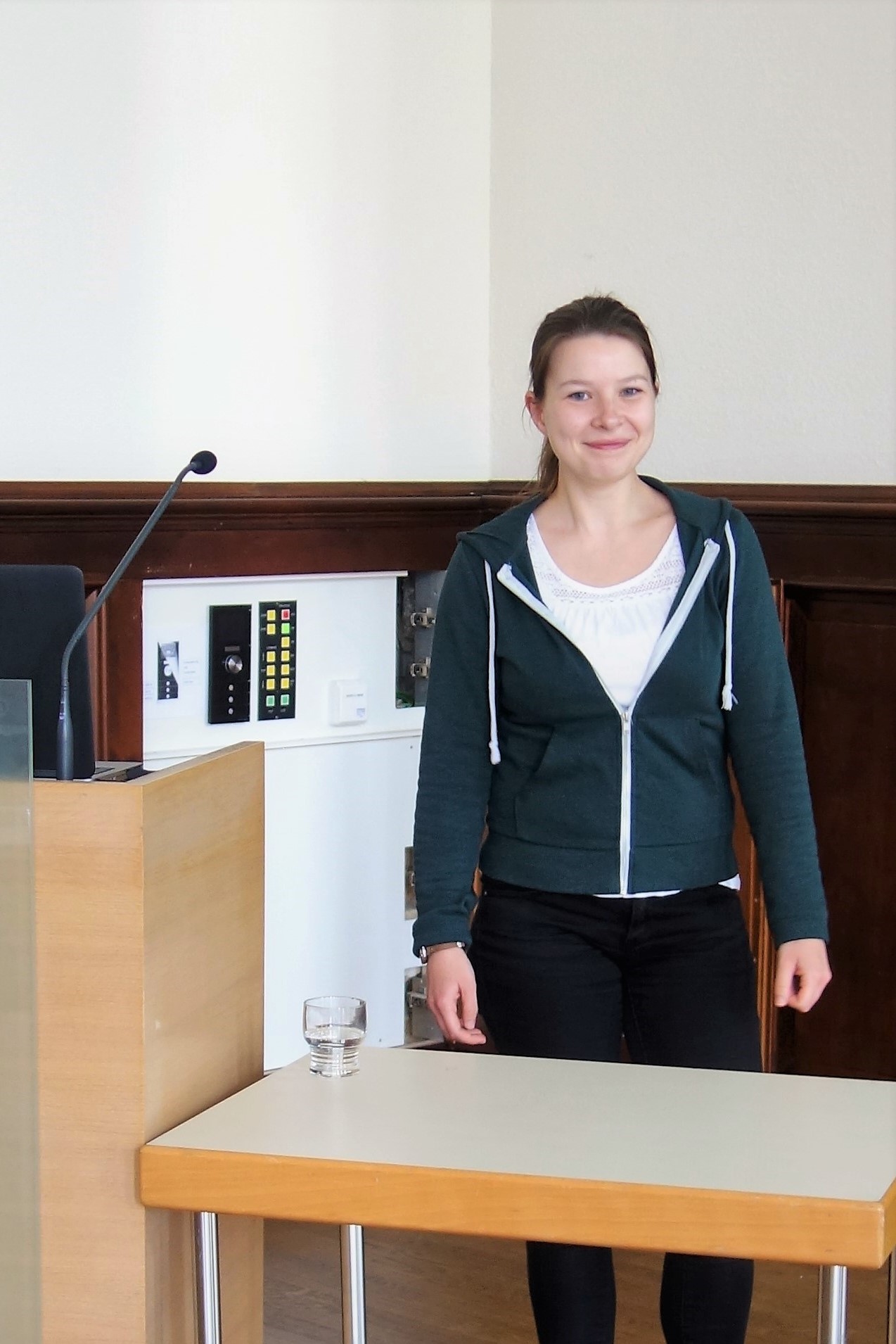 2016
21.12.2016 New Master of Science
Carmen Siebenaller has just submitted her Master thesis. Congratulations and good luck for your PhD thesis!
12.10.2016 Cyano group at the FIRST YOUNG INVESTIGATOR SYMPOSIUM on cyanobacteria
Five members of our cyano team went to the FIRST YOUNG INVESTIGATOR SYMPOSIUM on cyanobacteria, held in Rostock (Germany) from 5th to 8th October. Jennifer Heidrich and Adrien Thurotte were invited to give a talk about their work on IM30, the inner membrane associated protein of 30 kDa that is involved in thylakoid membrane biogenesis. Despite the cold weather, the five enjoyed the stay in Rostock, and luckily, they were also able to make a short excursion to the beautiful sea!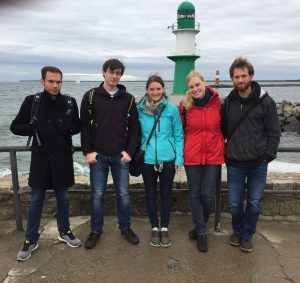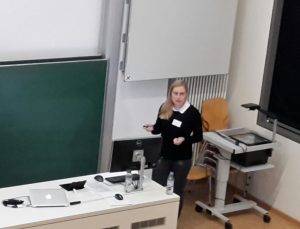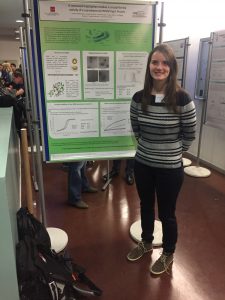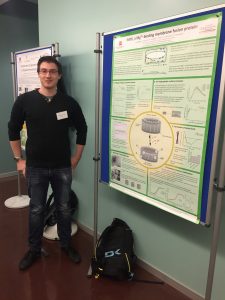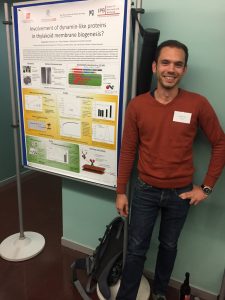 01.08.2016 Three graduations
Vladislava Schulz, Sandra Pöschko and Konrad Maxeiner submitted their Diploma, Master and Bachelor thesis, respectively. Congratulations to you and all the best for the next steps in your careers!!
15.07.2016 Benedikt Junglas wins GBM Master Prize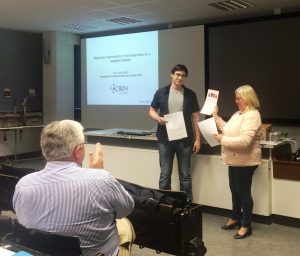 Congratulations to our PhD student Benedikt Junglas, who won the GBM Prize for his Master thesis! Benedikt performed his thesis from September 2015 till March 2016 in our group and did research on thylakoid membrane biogenesis. The prize was presented on 15th July 2016 during a GBM lecture in Mainz. Benedikt now continues his work in his PhD thesis and we are excited to see his next discoveries!
24.05.2016 New Master student
Carmen just started her Master thesis in our group! Enjoy your time here!
18.04.2016 Successful conference participations
Seven PhD students from our group went to the 10th Transport Colloquium which was held in Rauischholzhausen (Germany) from 13th to 15th April 2016. Furthermore, Stefanie Pannwitt and Margareta Trefz were invited to present their projects in the talk sessions. They did a great job, we all had a wonderful time and gained new input! The next Trasport Colloquium will be 2018.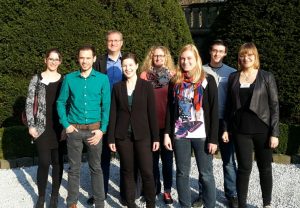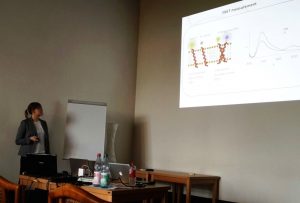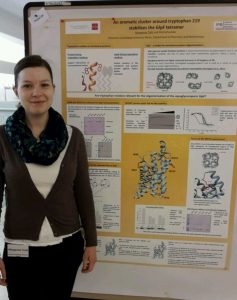 15.03.2016 Four new co-workers
There are some new people in our group: Bachelor students Rebecca and Konrad, PhD student Lena and postdoc Adrien. Welcome and good luck!
10.01.2016 New Master student
We have a new Master student in our group: Welcome Sandra!!!
04.11.2015
Our website is online!