Carola Lentz receives senior research professorship from 1.10.2019
Since 2002, Carola Lentz has been Professor at the Department of Anthropology and African Studies of Johannes Gutenberg University, Mainz (JGU). Through her research projects and her teaching as well as her commitment to doctoral training and various collaborative research programmes she has contributed significantly to the department's national and international reputation. The award of one of the few senior research professorships in Rhineland-Palatinate is in recognition of these merits. She is the first member of the Faculty of History and Cultural Studies (Fachbereich 07) and the first woman at JGU to receive this senior professorship. ...
Carola Lentz elected new president of the Goethe-Institut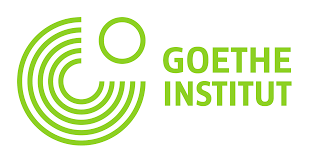 Carola Lentz will be the new president of the Goethe-Institut. She was elected unanimously by the Goethe-Institut's Board of Trustees at its meeting on 27 September 2019. From 19 November 2020, the renowned anthropologist will take over the office of sitting president Klaus-Dieter Lehmann. ...
South African exchange student researches underground hip hop
Sikelelwa Anita Mashiyi is the first exchange student to come from the University of the Western Cape (UWC) to Johannes Gutenberg University Mainz (JGU). A Master's degree student in anthropology at UWC, she carried out research in JGU's African Music Archives (AMA) on the underground hip hop of Cape Town's townships. ...
The House of Yob: Family History as a Family Enterprise

The pursuit of scholarship within the family unit is a rarity – not only at the Wissenschaftskolleg. The members of this year's focus group "Family History and Social Change in West Africa" have been brought together not only by dint of their shared ethnological interest in today's West African societies; it just so happens that Carola Lentz, Isidore Lobnibe and Stanislas Meda Bemile are all members of the same family, thus lending their research a unique dynamic. The journalist Manuela Lenzen recounts her meeting with the three of them.  ...
Carola Lentz invited to the Institute for Advanced Study, Berlin

Anthropologist from Mainz will work on a book project on family history and social change in West Africa during a 2017-18 fellowship
Carola Lentz, Professor in the Department of Anthropology and African Studies at Johannes Gutenberg University Mainz since 2002, has been invited as a fellow at the Institute for Advanced Study in Berlin from September 2017 to July 2018. While staying at the Institute, she will direct a focus group on "Family history and social change in West Africa." In cooperation with two African scholars, Isidore Lobnibe (Western Oregon University) and Stanislas Meda (Ministry of Culture and Tourism, Burkina Faso), she will be working on a scholarly monograph and an audio-visual documentation about the history of one extended family originating in Northern Ghana and Burkina Faso.  ...
Radio feature Jahn Library for African Literatures @ 40
The Jahn Library for African Literatures @ 40: 10 minutes radio feature by Marie-Christine Werner on SWR 2  ...