Modèles, pratiques et cultures scolaires en Afrique de l'Ouest francophone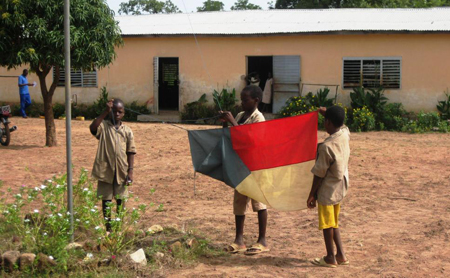 Based on case studies in Senegal and Benin, this project aims to deepen our understanding of the changing patterns of educational models, practices and cultures in francophone West Africa. Private and religious schools are proliferating on the continent and the "national" character of educational systems is increasingly questioned by numerous international interventions carried out in the context of the Millennium Development Goals (MDG). Educational norms and standards in Africa are increasingly defined in globalized arenas.
The research project seeks to show that education policies in the two countries under study result from the complex interactions between school institutions, the State, societal and international actors. They are the product of actors' hybrid and creative practices. The project focuses on all the actors engaged in the field of education (international experts, administrators, teachers, agents, beneficiaries) and their ordinary, discursive and symbolic practices. It deals with the different school cultures, the negotiation and institutionalisation of education norms and the processes of state formation that are generated by these mundane and concrete actions. Its multidisciplinary analytical framework combines approaches from the sociology and socio-anthropology of education, of development and of the State in Africa.
The project is based on a strong collaboration between the Institut für Ethnologie und Afrikastudien at the Johannes Gutenberg-Universität in Mainz and the research center "Les Afriques dans le Monde" at the University of Bordeaux. These two institutions have played leading roles in the production of important and in-depth knowledge about the State and education in Sub-Saharan Africa in the past years (see States at Work).
Photos: Public primary school in northeastern Benin, Sarah Fichtner 2012/13.