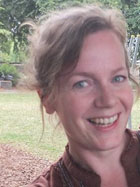 Selected publications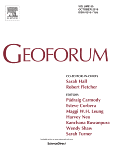 Winters, N. (2018) Beyond the bird in the cage? Translocal embodiment and trajectories of Nicaraguan female migrants in Seville, Spain. Geoforum (in press).

Winters, N. (2016) Embedding remittances: A methodological note on financial diaries in Nicaragua. Tijdschrift voor Economische en Sociale Geografie (Journal of Economic and Social Geography) 108 (2): 175-189.

Winters, N. (2014) Responsibility, mobility, and power: translocal carework negotiations of Nicaraguan families. International Migration Review 48 (2): 415-441.

Steel, G., N. Winters & C. Sosa (2011) Mobility, translocal development and the shaping of development corridors in (semi-)rural Nicaragua. International Development Planning Review 33 (4): 409-428.