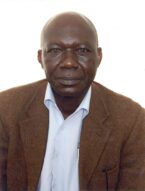 Visiting scholar (funded by the Alexander von Humboldt Foundation)
August 2019 – January 2020
Prof. Dr. André Motingea Mangulu
National Pedagogical University of Kinshasa, DR Congo
André Motingea Mangulu is Professeur Ordinaire at the Department of African Languages and Civilisations, Faculty of Letters and Humanities at the National Pedagogical University of Kinhsasa (DC Congo). He has received his PhD for a comparative study of the Ngiri languages spoken between the Ubangi and the Congo rivers from Leiden University in 1996. Prof. Motingea is a renowned scholar in the field of Bantu languages, with an impressive academic record and academic achievements to data. With several influential monographs, especially grammars and sketches of undocumented and understudied Bantu languages, he has substantially contributed to the current of Bantu studies in the Congo basin. He is an Alexander von Humboldt fellow in the frame of a Special Alumni Sponsorship offered in the occasion of the celebration of the anniversary years of Alexander von Humboldt and Georg Forster. He is being hosted at IFEAS by Jun.-Prof. Nico Nassenstein Studies from 01 August 2019 to 31 January 2020. His research project is titled "A comparative study of the languages of the Middle Congo River (Part of the Heine's Branch VIII of the Bantu languages): A contribution to the establishment of intermediate Proto-Bantu ancestors".
The project deals both with the collection and analysis of new data in a wide range of languages (e.g. undocumented dialect clusters), as well as the reconstruction of a linguistic ancestor to these language varieties and find out about their cohesion and how they can potentially be (re)classified. Especially the lack of adequate data for many Bantu languages has so far contributed to the difficulties and challenges of grouping and classifying closely-related languages, and specifically languages of the Congo basin are described and analyzed less systematically than dialect clusters in East or Southern Africa, for instance (despite the numerous grammatical sketches compiled by Belgian missionaries during colonial times). And while brief sketches are available for some of the languages, a coherent in-depth analysis has so far not yet been implemented. Especially the interdisciplinary focus of the project, relying also on archeological, anthropological and historical data in order to describe and classify the languages of the Middle Congo, shows its high relevance in order to clarify insufficient and erroneous mappings and allocations.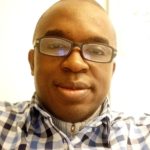 Visiting scholar (funded by the Alexander von Humboldt Foundation)
July 2019 – June 2021
Dr. Izuu Nwankwọ
Chukwuemeka Odumegwu Ojukwu University, Igbariam Nigeria
Izuu Nwankwọ is a Senior Lecturer in the Department of Theatre Arts, Chukwuemeka Odumegwu Ojukwu University, Igbariam Nigeria. He received his Ph.D. on the making of new theatre through Nigerian stand-up comedy from the University of Ibadan, Nigeria, in 2014. He is an Alexander von Humboldt postdoctoral research fellow from 1st July 2019 to 30th June 2021 at IFEAS. He is being hosted by Matthias Krings, and his project is titled, "Taboo, Censorship and the Limits of Humor in African (Diaspora) Stand-up Comedy." This work is aimed at critically engaging with stand-up practice in Africa and its diaspora, with a view to catalyzing interest in this art form which has become one of the most popular entertainment genres on the continent. The point of emphasis on this project is to examine how location, audience constitution and the dynamics of their responses, as well as other social-cultural attributes of the performance milieu constrain comedians to remain within the bounds of allowed humour through self-censorship. The work also anticipates and makes allowance for the difficulties which excessive demands of censorship could bring to stand-up comedy given that it is primarily aimed at eliciting humour, and much of this risibility comes from materials that are potentially offensive. Also, it makes allowance for the condition of stand-up art as one of the very few genres where performers do not repeat their materials because that puts them immediately out of relevance. The project thus examines specifically how individual comedians strike their balance between amusement and abuse.

Visiting Narrator/oral Traditionalist/Musician (funded by the ifeas)
July 2019
Dembo Jobarteh
Dembo Jobarteh used his stay to talk about the professional role of the jali as narrator, entertainer, diplomat, musician, praise-singer, etc. in the Mande societies of West Africa. He belongs to of one of the most-respected families of Mandinka-musicians and he is representative of the famous Brikama school of kora players and jali or griots from The Gambia.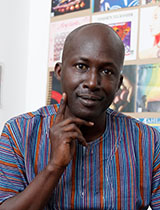 Visiting Professor (funded by the Alexander von Humboldt foundation)
August 2019 – October 2019
Ibrahima Wane
Professor for Literature, Université Cheikh Anta Diop, Dakar, Senegal
Ibrahima Wane continued his research project on Senegalese music of the 1960s to 90s at the African Music Archives. Wane studied Modern Lan-guages at and received his Doctorate from the Cheikh Anta Diop University in Dakar, Senegal. Since 2006, he has been Maître-Assistant for oral African literatures at the Department of Modern Languages.