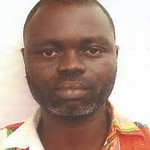 Visiting scholar (funded by the DAAD)
September – November 2017
Dr. Senayon Olaoluwa
University of Ibadan, Nigeria
Senayon Olaoluwa is a senior research fellow at the Institute of African Studies, University of Ibadan, Nigeria. He received his Ph.D. on the politics of exile in second generation Anglophone African poetry from the University of the Witwatersrand, South Africa, in 2009. He was a DAAD fellow from 29th September to 30th November at ifeas. Hosted by Matthias Krings, Olaoluwa worked on a research article entitled "Hierarchies of Struggle: Gender and Nationalist Cosmopolitanism in Ije (The Journey)". The work was also the last con-tent chapter of a monograph he tentatively titled Cosmopolitanism Contrary: Reading Nollywood. The project is an exploration of a particular strand of cosmopolitanism represented in Nollywood: it is not necessarily determined by the ingredients of elitism, wealth, desire for pleasure, high formal education and voluntarism; rather a lack of some or all of these could inspire in certain Africans cosmopolitan bids to the global North.
Visiting scholar (funded by the Alexander von Humboldt Foundation)
July 2017 – September 2017
Dr. Ibrahima Wane
Université Cheikh Anta Diop, Dakar, Senegal
Ibrahima Wane started his research project on Senegalese music of the 1960s to 90s at the African Music Archives. Further research stays at the AMA and co-operative projects with Hauke Dorsch as part of his Alexander von Humboldt scholarship will follow in 2018 and 19. Wane studied Modern Languages at and received his Ph.D. from the Cheikh Anta Diop University in Dakar, Senegal. Since 2006, he is Maître-Assistant for oral African literatures at the Department of Modern Languages.
Visiting scholar (funded by the ifeas)
October 2017
Dr. Baholy Malala Ravonison
Université d'Antananarivo, Madagascar
Baholy Malala Ravonison teaches at the department of anthropology, Université d'Antananarivo, Madagascar. She received her Ph.D. in anthropology in December 2013 with a thesis on "Cultes royaux et antsa (chants) Sakalava du Nord-Ouest de Madagascar. Religion et art, société et politique". She visited the ifeas in the context of the workshop "Reading Poetic Texts", which was held from 8th to 10th October in order to contribute a lecture on "Malagasy Society Through Traditional Songs" and engage in the debates. After the workshop, she spent another ten days to profit from the extended library collections, both on an-thropology and on African literature. Her stay was hosted by Markus Verne.
Visiting scholar (funded by the JGU Mainz and the Sulzmann Stiftung)
June 2017
Dr. Simeon Wiehler
University of Rwanda
Simeon Wiehler is Dean of the School of Social, Political and Administrative Sciences at the University of Rwanda. In June 2017, he was hosted by Anna-Maria Brandstetter to deepen the ongoing cooperation between the UR and the JGU. The research fellowship was made possible by the Foundation for the Promo-tion of Cooperation in Teaching and Research with Partner Institutions (JGU Mainz). Simeon Wiehler is the editor of The Rwanda Journal Social Sciences Series and lectures in social statistics, research methods, sociological theories and critical sociology at the University of Rwanda's Huye Campus. His research interests range from the theory-driven analysis of delocalisation in Africa (the cascading social impact of rapid cultural change), to the implications of gendered land rights on GBV and intra-household disputes, street child policy in Rwanda, Uganda and the East African region, to the challenges of introducing non-traditional agricultural and horticultural crops to small-holder farmers. Simeon Wiehler received his Ph.D. in Development Sociology from Cornell University in New York, USA, and has worked in Africa as a NGO volunteer, technical advisor, consultant and educator since 1983.
Visiting scholar (funded by the DFG Research Group 1939 'Un/doing differences')
May-June 2017
Dr. Andrew Apter
University of California, Los Angeles (UCLA)
Andrew Apter is Professor of History and Anthropology at the University of California, Los Angeles (UCLA), where he directed the James S. Coleman African Studies Center. His books include Black Critics and Kings: The Hermeneutics of Power in Yoruba Society (1992); The Pan-African Nation: Oil and the Spectacle of Culture in Nigeria (2005) which received the 2007 Amaury Talbot Prize awarded by the Royal Anthropological Institute; and Beyond Words: Discourse and Critical Agency in Africa (2007). He also co-edited Activating the Past: History and Memory in the Black Atlantic World (2010) with Lauren Derby. Continuing the themes of his latest book, Oduduwa's Chain: Locations of Culture in the Yoruba-Atlantic (2017), he is currently working on "History in the Dungeon: Atlantic Slavery and the Spirits of Capitalism," a project that focuses on slave forts and castles and restores enslaved Africans (and their hyper-alienated labour power) to the historically repressed epicenters of capitalist modernity. As host of the ifeas and invited by the research unit Un/doing Differences Andrew Apter gave a guest lecture on "FESTAC 77 and the critique of racial capital" and discussed his work in an interdisciplinary Ph.D. workshop.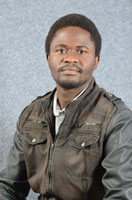 Visiting scholar (funded by the DAAD and the Sulzmann Stiftung)
October 2016 – December 2017
Pedzisai Maedza
University of Cape Town, South Africa
Pedzisai Maedza is a Canon Collins scholar at the Drama Department of the University of Cape Town, South Africa. His research stay at ifeas was hosted by Carola Lentz on a DAAD doctoral fellowship which was supplemented by a scholarship from the Sulzmann Stiftung (ifeas) in the second half of 2017. He is working on a doctoral thesis titled "Chains of Memory in the Postcolony: Performing and Remembering the Namibian Genocide". This research is an interdisciplinary project at the intersection of performance, memory and genocide studies. It investigates the performance representations of collective remembering of genocide in Namibia (1904–1908). In the context of his Ph.D. project, Pedzisai Maedza published two articles in 2017: The Kaiser's Concubines: Re-Membering African Women in Eugenics and Genocide. Philologie im Netz (PhiN), Beiheft 13, 159–81 (http://web.fu-berlin.de/phin/beiheft13/b13i.htm ); 'Mai VaDhikondo': echoes of the requiems from the killing fields. Social Dynamics 43 (2), 215–29. Furthermore, his prize-winning M.A. thesis was published as a book: Performing Asylum: Theatre of Testimony in South Africa. African Studies Centre Leiden, African Studies Collection, vol. 66.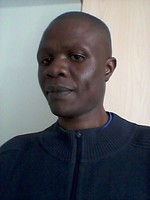 Visiting scholar (funded by the Alexander von Humboldt Foundation)
February 2016 – August 2017
Dr. Solomon Waliaula
Maasai Mara University Kenya
Solomon Waliaula is senior lecturer at the Department of Languages, Linguistics, Communication and Journalism, School of Arts and Social Science, Maasai Mara University Kenya. He received his Ph.D. on Kenyan radio soccer commentary as oral performance in literature from the Moi University in 2011, with a DAAD "sandwich research" fellowship at the JGU Mainz between October 2010 and March 2011, hosted by Matthias Krings. Until August 2017 he was an Alexander von Humboldt post-doctoral fellow at the de-partment, hosted by Matthias Krings, where he worked on the project "Electronic sport media audiences and their performances in Eldoret, Kenya". The study explores a cultural practice that has evolved in the context of audience reception of European football in Kenya.