The Department of Jazz and Popular Music at the Mainz School of Music has become a sought-after educational center for young jazz musicians and teachers in Germany. Internationally renowned professors, a modern, diverse, and market-oriented curriculum, and the vibrant city of Mainz have all ensured a large, steadily growing pool of applicants.
The Mainz School of Music is the only college of music in Rhineland-Palatinate. The integration of artistic training into a full university – the Johannes Gutenberg Universität in Mainz – is unique in Germany. This way, students at the school of music can take part in the stimulating campus life and a wide range of university activities. It is easy for them to network with other faculties. The university's 37,000 students infuse the city of Mainz with vitality and are responsible for a wide array of inspiring cultural events.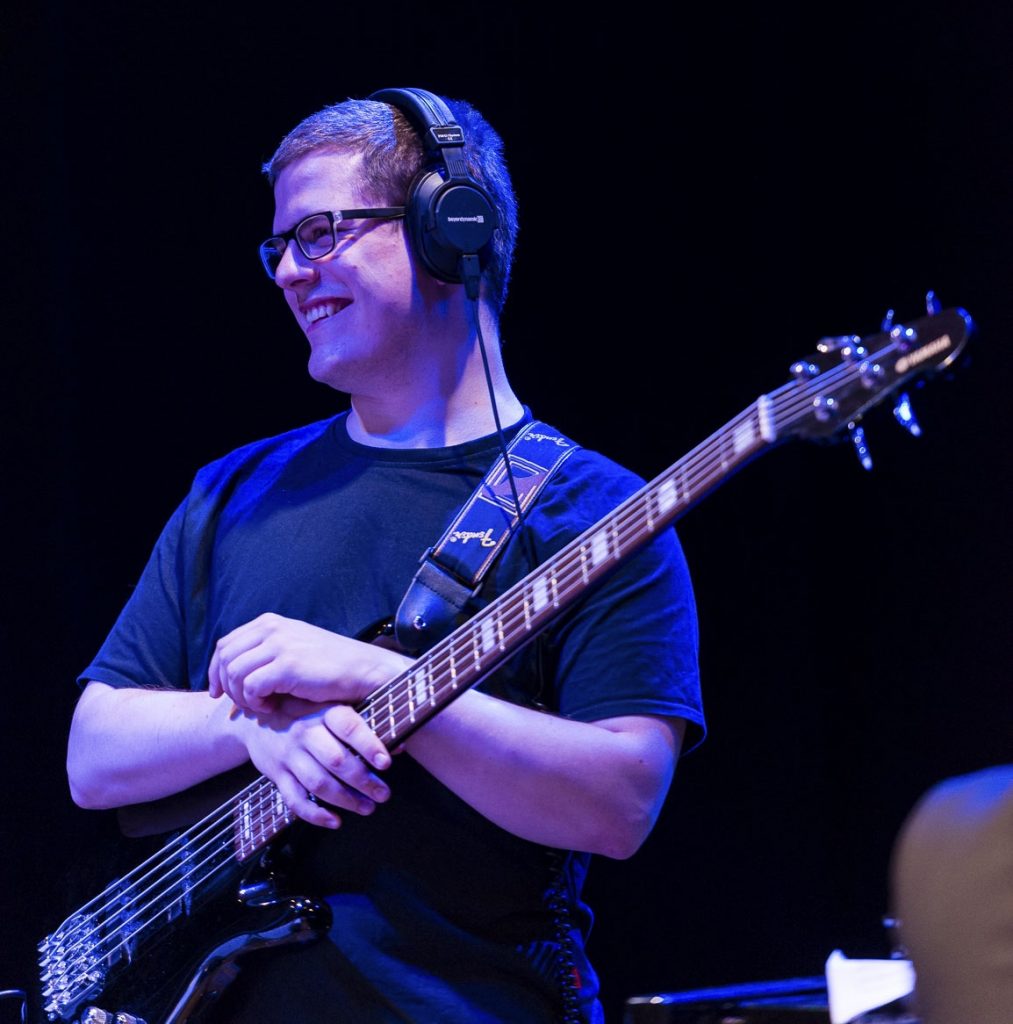 The presence of two important public broadcasters in Mainz, SWR and ZDF, also make the city an important city for the media in Germany, and Mainz's central location in the Rhein-Main region places it at the center of different jazz scenes, providing various professional opportunities for young musicians. Musicians from the scene play at numerous weekly jam sessions around the campus. On mild summer nights, jazz sessions can be found at the Kulturcafé in the university or outside in the heart of the campus – often running late into the night.
The Mainz Jazz Initiative and the Frankfurter Hof Mainz offer regular international jazz series, and the Jazz Department's "Treffpunkt Jazz" is another established concert program. The cities of Frankfurt, Wiesbaden, Darmstadt, and Mannheim are also close by, offering further opportunities for inspiring concerts and festivals, as well as venues for student bands. Many students from the department play in the federal jazz orchestra "BuJazzO," and numerous alumni enliven the German jazz scene with their projects, teach at universities, or play in radio big bands. The department faculty's international connections mean that international guests (among others Gary Keller, David Binney, Riccardo Del Fra, and Horacio "el Negro" Hernandez) often come for workshops or concerts at the university. Successful exchange projects with, for example, the University of Miami and the Conservatoire national supérieur de musique de Paris further underscore the international reputation of the department.
The department's close relationships with the state working group Jazz RLP and the state jazz orchestra ensures regional networking opportunities. Through its program "Hands on Jazz," the "Jazz Messengers" combo at the Mainz Jazz Department introduces music into general education schools and music schools throughout Rhineland-Palatinate. Jazz Department concerts not only take place on campus, but also at numerous nearby venues. Consistently high numbers of visitors at the concerts attest to the department's special status as a cultural force in the city and region.