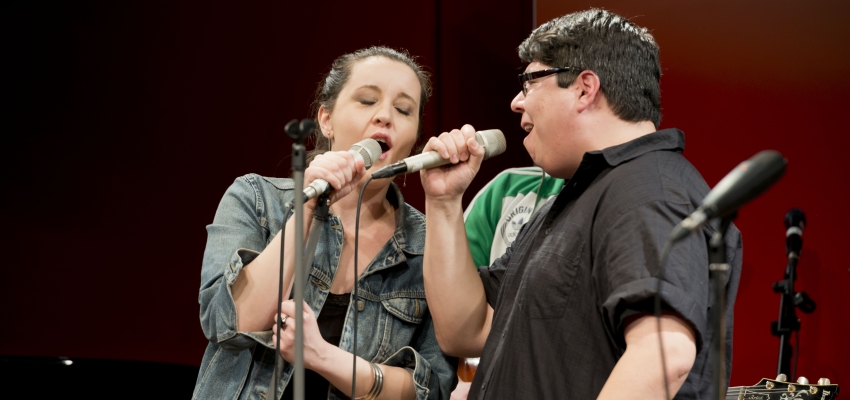 Led by Professor Jesse Milliner, the weekly Jazz Forum is intended to serve as an artistic and educational platform for students and teachers from the Jazz Department. Students and professors from other departments are also cordially invited.
Events range from concerts to workshops, presentations by renowned guest lecturers, media events, symposia, academic talks on jazz, and other interdisciplinary projects.
These forums serve to give the Jazz Department a cohesive identity, as well as to promote internal and external social and artistic communication. The forums are also public, providing important, effective external representation of the Jazz Department and the university at large. The events that take place in the forums – e.g.  workshops, symposia, or the presentation of academic work – provide students and the public an easily accessible opportunity for further education.
This semester, Jazz Forums take place every Thursday at 12:30 pm in the Jazz Room of the Mainz School of Music. You can find further information in the event calendar of the Mainz School of Music.