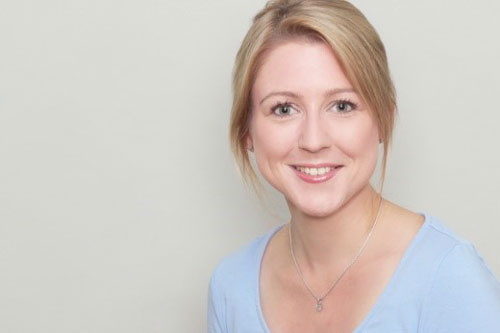 Short biography
I studied German, French and Spanish on the bi-national Bachelor and Masters course 'German and French Studies' in Bonn and Paris, and it was there that my interest in linguistics developed, alongside cultural and literary studies. After my degree I first worked as a Research Assistant in the Department of German Linguistics at the University of Bonn. I then received a scholarship from the Konrad-Adenauer-Stiftung and wrote a PhD on the acquisition of information structure by German-speaking children in Marburg which I defended in August 2018. In the dissertation I investigate how both healthy children and children with autism spectrum disorder develop the capacity to introduce new referents into a discourse with indefinite noun phrases and to refer anaphorically to referents already given. During my doctoral studies I also gave seminars and published papers on Easy Language. I am now looking forward to continuing the pursuit of my research interests by participating in the empirical investigation of Easy Language here in Mainz. email address: fuchsj@uni-mainz.de

Fuchs, Julia, Ulrike Domahs & Christina Kauschke. 2020. Information structure in language acquisition. Production and comprehension of (in)definite articles by German-speaking children. Journal of Child Language. 1-33. https://doi.org/10.1017/S0305000920000124
Fuchs, Julia. 2020. Erwerb von informationsstrukturellen Fähigkeiten. Produktion und Rezeption von (in)definiten Artikeln bei deutschsprachigen Kindern (Empirie und Theorie der Sprachwissenschaft 5). Heidelberg: Winter.
Fuchs, Julia. 2019. Leichte Sprache auf dem Prüfstand. Realisierungsvarianten von kausalen Relationen in Leichte-Sprache-Texten. Sprachwissenschaft 44(4), 441-480.
Fuchs, Julia. 2018. Zwei konkurrierende Ansätze zur optischen Gliederung komplexer Wörter in Leichter Sprache. Bindestrich und Mediopunkt in Theorie und Praxis. Sprachwissenschaft 43(4). 405–424.
Fuchs, Julia. 2018. Was versteht man in der Informationsstrukturtheorie unter Fokus? Sprachwissenschaft 43(1), 31–70.
Fuchs, Julia. 2017. Leichte Sprache und ihr Regelwerk – betrachtet aus der Perspektive der Informationsstruktur. Sprachwissenschaft 42(1), 97–119.
Fuchs, Julia & Kristina Krieger-Laude. 2017. Leichte Sprache als Lerngegenstand im Deutschunterricht. Theoretische Hintergründe und Ansätze für die Unterrichtspraxis. Der Deutschunterricht 5 (2017), 89–95.
Fuchs, Julia. 2016. Rettungsschirm, Rettungstopf, Rettungspaket. Kontrastive Untersuchungen zur Metaphorik der Eurokrise in der deutschen, französischen und spanischen Presseberichterstattung. Zeitschrift für Angewandte Linguistik 64(1), 97–125.
Heim, Nils, Anton Faron, Julia Fuchs, Markus Martini, Rudolf H. Reich & Karin Löffler. 2016. Die Lesbarkeit von onlinebasierten Patienteninformationen in der Augenheilkunde. Der Ophthalmologe 114(5). 450–456.
Fuchs, Julia. 2015. Zum Zusammenhang von Theory of Mind und informationsstrukturellen Fähigkeiten bei Menschen mit Autismus-Spektrum-Störung: Kritischer Überblick, Stand der Forschung und Desiderate. In: Sévérine Adam, Daniel Jacob & Michael Schecker (Hrsg.), Informationsstrukturen in Kontrast. Strukturen, Kompositionen und Strategien (Cognitio 18), 227–270. Frankfurt am Main u.a.: Peter Lang.