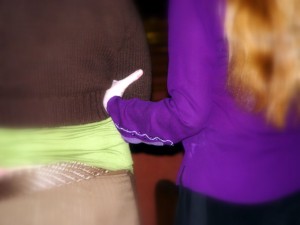 Coaching is no magic bullet, but it does help to consolidate strengths and to actively identify weaknesses, and to compensate the latter where necessary.
What is coaching?
Coaching involves a variety of training and consulting concepts for persons with management or control responsibilities, and aims to develop and implement both professional and personal goals, together with the skills necessary to reach them. Coaching is a form of consulting that focuses on results and solutions, interactive and tailored to individual needs. The goal is to improve the work setting and to offer help in learning how to take specific roles in challenging circumstances. In a combination of individual support and personal counseling, coaching encourages the development of individual strategies for tackling problems independently, for addressing aspects related an individual's own behavior and attitude, and for achieving results effectively. For more information, please visit www.coaching-report.de/
How do I find the right coach for me and my situation?
For individualized career-development measures, mutual trust between coach and coached person, voluntariness and confidentiality are fundamental requirements. It goes without saying that not every coach fits every person. A well-considered decision is needed — a decision that has to be made individually by the person who decides to be coached. The IJC program has a pool of coaches with extensive experience in the higher-education and science sectors. The first contact is PRISMA General Manager Helga Juli; in addition, the Office of Gender Affairs and Equal Opportunity and the Human Resources Development Department can assist in the selection of coaches.
The coaches for 'trail coaching' for physicists in the framework of Irène Joliot-Curie-Program portrayed:
Dr. Angela Velthuis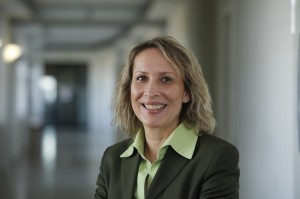 Born in 1967
Master of Fiscal Affairs (Diplom-Finanzwirtin), Rotenburg an der Fulda
Diploma in Business (Johann Wolfgang Goethe University, Frankfurt am Main) with specialization in Business Education
Dr. rer. pol.
Many years of experience in the insurance industry in staff functions
Coach training
NLP training
Accredited team-management trainer and consultant
Training in neurodidactics
Lecturer in Leadership, Master of Science in Management program (Faculty of Law, Management and Economics, Johannes Gutenberg University Mainz)
Dr. Ute Symanski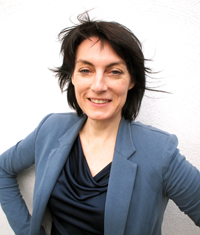 Doctorate in organizational sociology (Dr. phil / RWTH Aachen); topic: Organizational culture and informal rules at universities
Studies of communication sciences and psychology, Slavic studies (Master of Arts / University of Münster)
Coach and presenter training at Bielefeld University, in cooperation with the Centre for Continuing Education (ZWW)
Certified as a Solution Focused Professional (SFCT)
Conflict-handling training with Prof. Fritz Glasl
Accredited Insights Discovery trainer
Some fifteen years of experience as executive and project manager at universities (RWTH Aachen University, Technical University of Dortmund)
Manager for international university projects at the German Academic Exchange Service (DAAD)
Member of:
Netzwerk Wissenschaftsmanagement e.V.
Deutsche Gesellschaft für Hochschulforschung
SFCT — Association for the Quality Development of Solution Focused Consulting and Training
Pro Wissenschaft e.V. (Association for the advancement of the dialogue between science and the public)
Deutsche Gesellschaft für Soziologie
Dr. Marc Höcker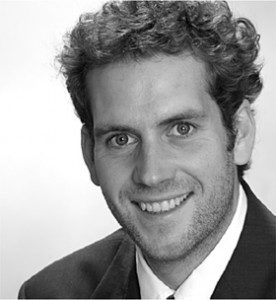 Project Coordinator Female-Professors Program, Federal Ministry of Education and Research (BMBF)
Women and Equality Office, University Medical Center Mainz
Studies of Sociology, Political Science and Education (Master of Arts)
Doctorate in the Higher Education Center, TU Dortmund (Dr phil.)
Systemic coach according to the guidelines of the German Association for Systemic Therapy, Counseling and Family Therapy (DGSF)
Systemic coaching / systemic consulting
Conflict management
Potential and skills development
Team coaching and team development
Leadership feedback
Scientist, coach & manager
Member of Coachingnetz Wissenschaft e. V.
Many years of experience in individual and group coaching
Certified qualifications, basic and advanced training as a coach
Frequent participation in supervisions
Working methodology: integrative and resource-oriented coaching approach
PhD at the Institute of Physiological Chemistry at the Johannes Gutenberg University in Mainz
2006–2008: Sub-project leader in SFB490 "Invasion and persistence in infections"
2002–2008: Leader of the protein-biochemical research group at the Institute of Virology at the Johannes Gutenberg University in Mainz
1996–1999: Collegiate member of the Research Training Group "Molecular and cellular mechanisms of pathogenesis"
Coaching in German and English
Services at the Johannes Gutenberg University Mainz
Human Resources Development: http://www.personalentwicklung.uni-mainz.de/95.php
Women's Office for Young Scientists: http://www.frauenbuero.uni-mainz.de/2299.php
Coaching-Center for Young Scientists: http://www.frauenbuero.uni-mainz.de/158.php
Psychological counseling center for counseling and coaching: http://www.pbs.uni-mainz.de/107.php