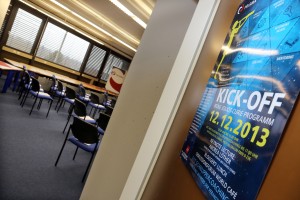 The Irène Joliot-Curie-Program has started with a Kick-Off-Event on Dezember 12th 2013.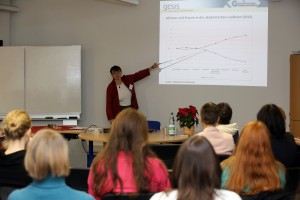 It was opened by Andrea Löther´s Keynote-Lecture "Why so slow? Geschlechterverhältnisse in der Wissenschaft und Handlungsmöglichkeiten an Hochschulen" from the Center of Excellence Women and Science CEWS. Click here for the full presentation (in German): 13-12-12loether-prisma
The following World Café was characterized by constructive discussions and gainful exchange about the participant´s needs, requirements and requests in respectively for their career and prospective life-plan. Impressions following: Weiterlesen "Kick-Off 12.12.2013"