Andreas Modlmeier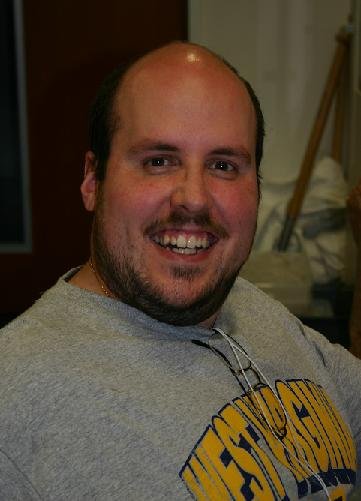 Scientific Assistant
Curriculum Vitae
Professional experience
Education
Diploma, LMU Munich (2008)
Supervisors: PD. Dr. Herwig Stibor and Prof. Dr. Sebastian Diehl
Major: Ecology and Evolutionary Biology; Minor: Zoology, Wildlife Biology
Title of thesis (translated): "Climatic effects on the dynamics of zooplankton populations (emphasis on ciliates
and cladocerans)"
Grants and Scholarships
Graduate scholarship from the Universität Bayern e.V. (2009-2011)
according to the Bavarian Elite Aid Act, BayEFG
Travel Grant of the Munich Graduate Program EES (2009)
"Field trip to the Huyck Preserve, Rensselaerville, New York, USA"
Travel Grant of the Munich Graduate Program EES (2010)
"Travel to the 16th Meeting of the IUSSI in Copenhagen, Denmark"
Research Grant of the E.N. Huyck Preserve, Rensselaerville, New York, USA (2010)
"Influence of density and social parasites on aggression" with Tobias Pamminger
Research Grant of the E.N. Huyck Preserve, Rensselaerville, New York, USA (2011)
"Evolution of anti-parasite defenses in Temnothorax ants"
Presentations
July 2010: Huyck Preserve science symposium, Rensselaerville, New York, USA
"The relationship between ant density, productivity and aggression" (talk)
August 2010: XVI Congress of the IUSSI in Copenhagen, Denmark
"The relationship between ant density, productivity and aggression" (poster)
March 2011: Central European Meeting of the IUSSI in Papenburg, Germany
"Productivity increases with variation in aggression among group members in Temnothorax ants" (talk)
June 2012: Annual meeting of the Animal Behavior Society in Albuquerque, New Mexico, USA "Diverse societies are more productive: a lesson from ants" (talk)
Memberships in professional organizations
German Zoological Society
International Union for the Study of Social Insects
Publications

Pamminger, T, Modlmeier, A.P.*, Suette S., Foitzik S. Raiders from the sky: slavemaker founding queens select for aggressive host colonies. Biology Letters, in press.
Scharf, I, Modlmeier, A.P., Beros, S., Foitzik S. Ant societies buffer individual-level effects of parasite infections. American Naturalist, in press.
Modlmeier, A.P., Pamminger, T, Foitzik S., Scharf, S. Cold resistance depends on acclimation and behavioral caste in a temperate ant. Naturwissenschaften, online first (doi: 10.1007/s00114-012-0963-8).
Scharf, I., Modlmeier, A. P.*, Fries, S, Tirard C, Foitzik S. 2012. Characterizing the collective personality of ant societies: Aggressive colonies do not abandon their home. Plos One. 7(3): e33314. (doi: 10.1371/journal.pone.0033314)
Modlmeier, A. P., Liebmann, J. E., Foitzik S. 2012. Diverse societies are more productive: a lesson from ants. Proceedings of the Royal Society B. 279: 2142-2150 (doi: 10.1098/rspb.2011.2376)
Modlmeier A. P., Foitzik S. 2011.Productivity increases with variation in aggression among group members in Temnothorax ants. Behavioral Ecology. 22: 1026-1032 (doi: 10.1093/beheco/arr086).
* I contributed equally to this paper.
Press and Media
Press release of the Johannes Gutenberg-University Mainz (11. July 2011), "Ant colonies: Behavioral variability wins": http://www.uni-mainz.de/eng/14380.php
Deutschlandfunk radio interview (01.06.2012): "Ameisen mit Charakter" by Joachim Buddehttp://www.dradio.de/dlf/sendungen/forschak/1772263/