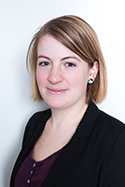 Research interests
Migration, ageing in transnational spaces, care, research in intentional communities, economic anthropology
Research areas
Caribbean (especially Dominican Republic), Germany
Ageing in paradise? Care practices of and for migrant retirees in the Dominican Republic
More and more European and North American retirees are moving to countries in the Global South. Two differently structured sites in the Dominican Republic's 'elderscape' are in the center of interest of this dissertation project. Here, Canadian, US-American and European retirees move to for finding lower living costs, a more pleasant climate, but also access to individual, affordable elderly care. At the same time, the retirees themselves take care of their new environment with various activities, for example, by taking in street dogs, helping to beautify their neighborhood or collecting donations for other pensioners in need.
I am pursuing three main goals in this project. Firstly, I investigate the identifications, motives and needs of retired migrants in this Caribbean country. What are the life stories behind the migration decisions? Which relationship arrangements and changes influence and accompany the move to the Dominican Republic? In which way do these reflect different conditions in the respective countries of origin? How do retirees organize their social and material provision in the event of a need for hands-on care?
Secondly, I look at the transformation of local and migrant concepts of ageing and different types of care practices. I ask which ideal images of old age are imagined and communicated as well as in which way these correspond or contrast with the elderly's experiences. Local, Dominican and, if relevant, class- or race-dependent characteristics of these perceptions will also be considered. Furthermore, this project will shed light on the changes introduced by retirees into Dominican life worlds and on the perceptions of these changes by the Dominican population?
Thirdly, I aim at a further theorization of transnational ageing. On the one hand, it is about getting over the ascription of a double marginalization, which is often found in the literature on ageing and migration. On the other hand, transnational ageing is to be considered in the context of a new North-South poverty migration, since many ageing people experience a precarization of their living conditions precisely at the transition to retirement age. Can retirement migration be understood as a strategy of de-precarization of pensioners? Under what circumstances do precarious life situations arise in the course of migration? What theoretical insights can be gained from the interplay of retirement migration, precarization, care and the context of the Dominican Republic?