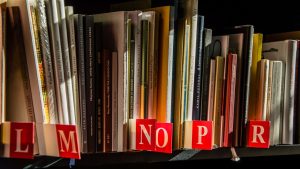 "Knowledge is power. Information is liberating. Education is the premise of progress, in every society, in every family." - 

Kofi Annan
After exploring all the pages and topics, we would like to give you access to reference material and further information about all the topics you have read about so far. Feel free to explore all the sources and websites to get more Information.
---
Zotero Library
Zotero is a free citation manager that allows you to save citation information while searching and browsing the Web. With a single click, Zotero saves citations and enables you to create customized bibliographies in standard citation styles, including MLA, Chicago and APA.
Find out more about Zotero and how to operate it here.
---
Writing a Thesis at the FTSK
If you are a student in the Division of English Linguistics and Translation Studies and would like to write a thesis about teaching, subtitling, language acquisition or a similar topic, please feel free to contact Dr. Don Kiraly or have a look at the following examples of some theses that have already been completed:
Barbian, T (1997): Brain Research and Simultaneous Interpretation - Pulp or Fiction?
Märklstetter, S. (1994): The Foreign Skills Component in Translator Education.
Neuhoff, K. (2008): Learning a Foreign Language - An Unachievable Task for Children with ADHD?
Schmitt, J. (2012): Do the Eyes Have it? Eine Fallstudie zur kollaborativen Entwicklung von translatorischer Kompetenz vor dem Eye-Tracker.
Walter, M. (2011): An Experiment in Autonomous Language Learning.
So far there has been a total of 49 completed theses. Please click here in order to see the whole list. Many of them are available in the FTSK library and all of them are in Don Kiraly's library in Room 136. These copies can be lent to FTSK students for further research.
---
Guidlines for Writing a Thesis
Before you start working on your thesis, you should really have look at the guidlines on how to write a thesis, as they will probably answer a lot of your questions right away. The following documents will give you very useful information on how your paper should be formatted in general, how the Title Page and Table of Contents should look like, how you quote different sources and how to do your Works Cited list.
Should you be interested in writing your B.A. or M.A. thesis under the supervision of Dr. Don Kiraly, have a look at the document below. It will give you all the information you need to successfully complete your B.A. or M.A. thesis.