Research Assistant at the Chair of Judaic Studies (Prof. Lehnardt)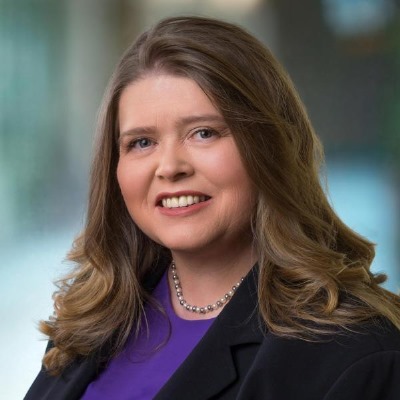 Biography
seit 2020 Research Assistant in Judaistik | University of Mainz
seit 2017 Rabbinical Training at Leo Baeck College London and Levisson Instituut Amsterdam
2020 Lecturer for Hebrew | Freiburger Orientierungsjahr of Freiburg Diocese
2017-2020 Department Leader "Judaism" | Zurich Institute for interreligious Dialogue ("Zürcher Lehrhaus")
2007-2017 Senior Lecturer for Jewish Liturgy & Jewish Biblical Interpretation and Head Librarian | Leo Baeck College, London
2004-2007 Research Assistant in Bible and Parshanut, Hochschule für Jüdische Studien Heidelberg
2000-2004 Lecturer for Jewish Liturgy and Biblical Interpretation | Abraham Geiger Kolleg - Potsdam University
2000 PhD (magna cum laude)
1995-2000 Research Assistant in Wuppertal / studies in Ugaritic and Ancient Near Eastern Studies in Münster
1993-1995 Assistant Teacher (exegetical methods, Biblical Aramaic) | KiHo Wuppertal
1985-1993 Studies in Theology, Jewish Studies and Ancient Near Studies  | Tübingen - Bern - Köln - Münster/Westf.
Fields of Research
Jewish Liturgy; Jewish Theology
German liberal Judaism
Hermeneutics of religious texts
Jewish Biblical Interpretation
Rabbinic Judaism
Jewish Ethics
Research Projects
Development of German liberal Judaism since 1810
Jewish Biblical Interpretation, Parshanut
Jewish Liturgy
Memberships
European Association for Jewish Studies (EAJS)
British Association for Jewish Studies (BAJS)
Verband der Judaisten in Deutschland (VJD)
Association for Jewish Studies (AJS)
Publications (Selection)
Jewish Liturgy
Why is this Haggadah different? Haggadot in the Non-orthodox Movements, in: Zev Garber; Kenneth Hanson (Hg.), The Annotated Passover Haggadah, Denver CO, 2021, p. 211-229, forthcoming (Anfg. 2021).
[Not] Last Words, in: Lawrence A. Hoffman (Hg.), N'ilah: "Closing of the Gates", Woodstock Vt: Jewish Lights, 2018, S. 177-181.
A influência portuguesa sobre o Judaísmo Progressista: Um aspecto negligenciado, Cadernos de Estudos Sefarditas 17 (2017), S. 27-53.
Prayerbook Reform in Europe Continued: Bibliography and Developments in Progressive Jewish Liturgy, 1967–2015. European Judaism 49,1 (2016), S. 66–86.
The Liturgical Understanding of Psalms in Judaism: Demonstrated with Samples from Psalms 90–106, with a Special Focus on Psalm 92, Mizmor shir leYom haShabbat, European Judaism 48,2 (2015), S. 70–82.
We must hold on to our musical tradition, Jewish News, August 7, 2014, S. 14.
Miriam's Cup : The story of a new ritual, European Judaism 45,2 (2012), S. 147-163.
Six Understandings of Confession for our time, in: Lawrence A. Hoffman (ed.), We have sinned. Sin and Confession in Judaism, Woodstock, VT, 2012, S. 46-59.
The Magic of the Moment: Kol Nidre in Progressive Judaism, in: Lawrence A. Hoffman (ed.), All these vows : Kol Nidre, Woodstock, VT, 2011, S. 39-66.
Jüdische Frauen beten. Abriss einer Erfolgsstory, Schlangenbrut 23 (2005), S. 14-18 u. 33.
Beten als Lernen und Lernen als göttliches Gebot. Das Gebetbuch als Lehrbuch im Judentum, in: B. Ego; H. Merkel (Hg.), Religiöses Lernen in der biblischen und frühchristlichen Überlieferung, Tübingen: Mohr Siebeck 2005, S. 157-173.
Jüdischer Gottesdienst. Wesen und Struktur. Mit einem Vorwort von Rabbiner John D. Rayner, Berlin: Jüdische Verlagsanstalt, 2002.
Hebrew Studies
Das Genie Aaron ben Mosche ben Ascher. Wie die Masoreten das Gotteswort sichern, Welt und Umwelt der Bibel 4 (2018), S. 52-59.
"Höre, o Israel, das Göttliche ist überall und wohnt in allem; die vielen sind eins." Die inklusive Übersetzung jüdischer liturgischer Texte, Schlangenbrut 24/Nr. 95 (Nov. 2006), S. 17-20.
Unser Vater, in: P. van Hecke (Hg.), Metaphor in the Hebrew Bible, (Bibliotheca Ephemeridum Theologicarum Lovaniensium 187), Leuven, 2005, S. 249-261.
Haben wir gelogen oder waren wir schwerhörig? Zur Textgeschichte und Bedeutung des Ashamnu-Gebets, Frankfurter Judaistische Beiträge 31 (2004), S. 125-153.
Gott als Vater im Alten Testament. Traditionsgeschichtliche Untersuchungen zur Entstehung und Entwicklung eines Gottesbildes, 2. Aufl. Gütersloh, 2002.
Keine väterliche Züchtigung! Zur Exegese von Prov 3,12b, BN 96 (1999), S. 12-18.
Ist Gott schuldig, wenn ein Gerechter stolpert? – Zur jüdischen und christlichen Exegese von Ez. III 20, VT 48 (1998), S. 437-
452.
German-Liberal Judaism 
From Bavaria via Napoleonic Westphalia and Brazil to London: The Amazing Story of a Chumash. European Judaism 45,2 (2014), S. 130–135.
"Service for the Souls". The Origin of Modern Memorial Services, 1819 to 1938. In: Lawrence A. Hoffman (ed.), May God Remember. Memory and Memorializing in Judaism. Woodstock, VT, 2013, S. 113-126.
The Library - A Source of Strength: An imaginary tour through the present and past of Leo Baeck College Library, European Judaism 41,2 (2008), S. 5-17.
Jewish Theology
Ringen mit Gott. Anregungen und Anfragen aus jüdischen Perspektiven, in: Mirjam Schambeck/Winfried Verburg (Hg.), Roadtrips zur Gottesfrage. Wenn es im Religionsunterricht um Gott geht, München, 2019, S. 214-230.
Mit Amira Hafner Al Jabaji; Reinhild Traitler-Espiritu, Adonaj, Allah, Allmächtiger. Gottes Name in den Religionen. Bibel heute 213/1 (2018), S. 14-17.
Theologische und philosophische Schöpfungskonzepte im Judentum; Aktuelle Ansätze zu Schöpfung, Umwelt und Ökologie im Judentum in: Interreligiöser Think Tank (Hg.), Unsere Erde ─ Gottes Erde? Eine interreligiöse Betrachtung zu Schöpfung und Ökologie aus der Sicht von Judentum, Christentum und Islam. Online Publikation, Interreligiöser Think Tank, Dezember 2018.
Nosso Pai e nosso Rei: uma viagem no tempo. DEVARIM - Revista da Associação Religiosa Israelita do Rio de Janeiro 11/no 30 (2016), S. 49-53.
What, precisely, is Jewish 'spirituality'? Jewish News, April 9th, 2015, S. 14.
Monotheism, Mission, and Multiculturalism. Universalism then and now. In: Lawrence A. Hoffman (ed.), All the World. Universalism, Particularism and the High Holy Days, Woodstock VT, 2014, S. 30-39.
Talvez Chanucá não seja o que você pensa. DEVARIM - Revista da Associação Religiosa Israelita do Rio de Janeiro 9/ No 25 (2014), S. 15-20.
Das Schönste, was es gibt auf der Welt . Talmud und Facebook definieren den Begriff höchst unterschiedlich: Was ist wahre Freundschaft? Jüdische Allgemeine 13.06.2013 [Ausg. 24].
Jüdisches Gemeindeleben, Religion unterrichten, Januar 2010, S. 3-5.
Interreligious Dialogue
Jüdische Schriftauslegung und das Neue Testament, Bibel und Kirche 4 (2019), S. 220-230.
Jüdische Kommentare zum Neuen Testament. Hintergrund und hermeneutischer Vergleich, Freiburger Rundbrief NF 2/2013, S. 90-106.
Eine Nacht, anders als alle Nächte. Gedanken zu Sederfeiern in Kirchen, Freiburger Rundbrief Heft. 2 (2005), S. 94-107.
Jewish Biblical Interpretation
Raschi, Ibn Esra und Nachmanides/Ramban: Die klassische Zeit jüdischer Bibelauslegung, Bibel und Kirche 4 (2019), S. 239-248.
Die Tora nach der Übersetzung von Moses Mendelssohn: und die Haftarot nach Simon Bernfeld, Joel Brill, A. Benesch, Schlomo Salman Lipman, Wolff Meir und Josef Weiss. Revision 2015., 4. überarbeitete und erweitere Ausgabe, London, 2015.
Nicht wie mein Großvater sagte. Dialog als Prinzip jüdischer Schriftauslegung, Bibel Heute Nr. 192,4 (2012), S. 22-24.
Jizchaks Überleben. Bibelarbeit zu Gen 22, in: J. Barthel; H. Eschmann; Chr. Voigt (Hg.), Das Leiden und die Gottesliebe. Beiträge zur Frage der Theodizee (Reutlinger Theologische Studien 1), Göttingen, 2006, S. 18-34.